The Brisbane Bus Trip Is Back… And We're Celebrating With A GIVEAWAY!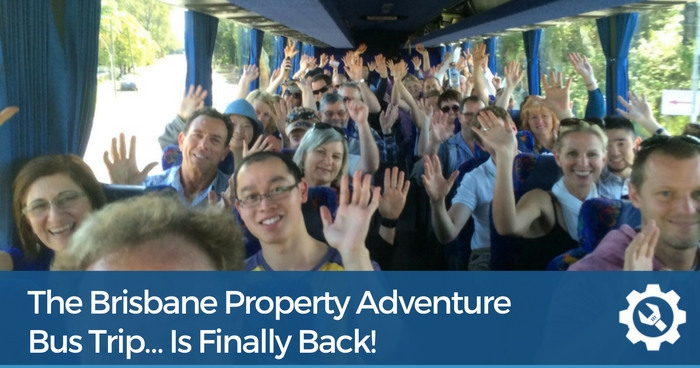 If you're a property investor (or an aspiring one) living near Brisbane (in fact this is worth getting on a plane for), you'll want to pay close attention to this…
Not only am I going to share the most important investment you can make right now to increase your chance to succeed in the next twelve months…
…but we're also giving away $1412 worth of our best selling products, and I want to tell you how you might get a piece of the action!
As you probably know, I'm a big fan of networking. I firmly believe it's one of the main factors to becoming a winning property investor.
15 Real Deal Case Studies… For Free!
I believe in it so much that I created one of the biggest property networking groups in Australia, although it was not something I set out to do.
In fact, ten years ago when it all started, I was just wanting to get a dozen like-minded property investors together in a room once a month to help each other learn the tricks of the trade.
Well the dozen has grown to 3257 at last count (click here to become part of the community for free) and we still continue to grow and evolve each month – who knows where it will lead to!
Why does it matter?
Because when you surround yourself with positive, supportive, like minded people, you're inevitably going to achieve far better results. It's like a 'law' of nature!
And this law applies to everything… including property investing!
If you want to be ahead of the pack and build long lasting financial success, you need to have great people around you.
I'm not just talking about building a quality team of professionals, I'm talking about hanging out with other property investors that are doing what you want to be doing, and doing that on a consistent basis.
And if you're in Brisbane (or reasonably close…), you have a massive opportunity to do just that:
It's Here! The Brisbane Property Adventure Bus Trip Is Back!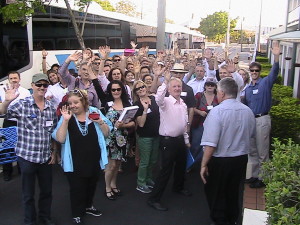 Once or twice a year my good friend, colleague and fellow fundraiser, Nhan Nguyen and I hire out 3 buses and take 150 people on a potentially life changing trip around the streets of Brisbane.
Now let's be clear, this isn't some sort of sell fest where we flog a bunch of overpriced units to unsuspecting buyers.
No way… this is pure education and networking at its best.
We check out about 8 or 9 projects all over Brisbane. When I say projects, I'm talking about renovations, subdivisions, small and large developments (and a few other surprises along the way).
We call it the Brisbane Property Adventure Bus Trip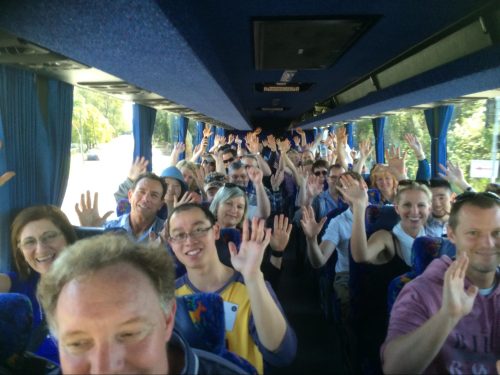 Here's Why You Must Join This Trip
By going on this trip, you will:
Spend quality time with experts who are really doing this successfully every single day
Check out 8-9 profitable property sites in person, so you get a real feel of what a life-changing property project could look like, across different strategies and suburbs
Get the real numbers and grill the investors with absolutely any question you might have… as big or as small – because every question you have matters!
Connect, network, and partner with new, positive, exciting like-minded people on their path to property investing success
Those that are lucky enough to get a seat on the bus, not only get to check out each property site and learn about the numbers, they get to chat with the person that did the deal!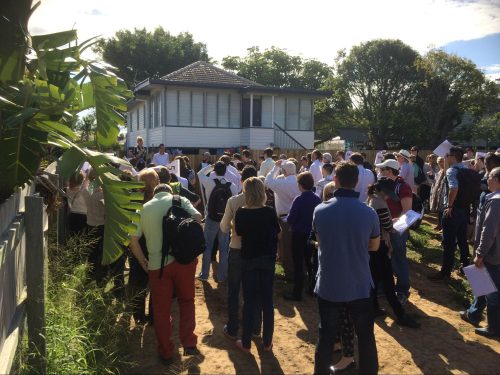 These part time investors and developers sharing their projects are just everyday people with full time jobs that made plenty of mistakes with their deal and they reveal all those challenges on the day.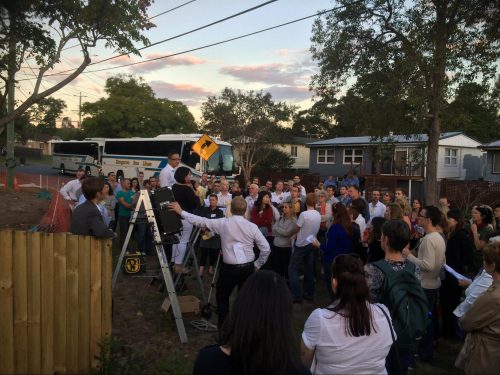 It's kind of like hearing 8 or 9 case studies be presented but you get to touch, see, smell and feel the project…. along with all its challenges and triumphs on view for all to see.
And… there are some things you'll learn on this trip that I can't share here… it could cause a riot!
Some people just don't believe that such opportunities – like those you'll learn how to spot – are still out there. They refuse to believe high-profit, low-hanging fruit is still out there… easily found even in Brisbane's hottest suburbs.
If that interests you though, if you are open minded and excited to learn the latest strategies from the doers rather than the naysayers… you can get all the info here: Brisbane Property Adventure Bus Trip
And 20% of all ticket sales are donated to saving lives
On top of creating a unique, supportive environment for everyday property investors, the Brisbane Property Adventure raises money for a charity very dear to my heart.
Twenty percent (20%) of all ticket sales go to the 'Mother's Milk Bank', a charity organisation that gives donated breast milk to premature babies which in some circumstances, have actually saved their lives.
The Mothers Milk Bank provides screened and pasteurised donor mothers' milk to families where the mother's own breast milk is not available for their baby.
I'm proud to tell you that the Property Resource Shop, with the help of our dear members, has already raised over $75,000 for this lifesaving organisation.
And now we want to raise more money so Mothers' Milk Bank can save even more babies.
Now What About Those $1412 I'm Giving Away?
I'm getting to a point in my life where I'm starting to find that the greatest reason people fail is they don't take action. Any action. They just stay where they are… stuck. Afraid to try something new.
So if you're one of the brave ones who is committed to making his life better, I want to encourage you and support you, with action of my own.
Here's what I'm going to do:
On September 28th, the day the early-bird registration for The Brisbane Bus Trip closes, I will export a list of all Property Resource Shop readers who bought a ticket to the trip, write each name on a piece of paper, put them all in a bowl, and randomly draw 5 names, one at a time.
The first name out of the bowl will immediately win two-year access to our Property Resource Shop 3.0 Virtual Membership, including full access to over 75 case studies and hundreds of training modules on all aspects of property investing, AND two-year access to our Property Investor's Rolodex (total retail value: $594)
The second and third names out of the bowl will immediately win one-year access to our Property Resource Shop 3.0 Virtual Membership, including full access to over 75 case studies and hundreds of training modules on all aspects of property investing, AND one-year access to our Property Investor's Rolodex (total retail value: $297)
The fourth name out of the bowl will immediately win a digital copy of our DIY Renovation Kit (total retail value: $197)
Finally, the fifth name out of the bowl will immediately win lifetime access to our 9-To-5 Property Investor Action Plan (total retail value: $27)
All in all I'm giving away $1412 worth of products to those of you who are willing to take the first step towards creating their own wealth. And frankly, if this giveaway makes even one person take a small step forward, I'd consider it worth it!
But first you need to meet the two simple requirements:
You are registered for the Brisbane Property Adventure Bus Trip (if you haven't yet, you can do so here. The early-bird discount is massive). By the way, the bus leaves at 8:30am Saturday 8th October and returns at 6pm the same day. Drop off and pickup from Morningside. Tea, coffee and cookies are on us!
You love property and want to build your financial freedom using this vehicle.
If that's you, go ahead and secure your seat on the bus now.
The 5 winners will be announced on the bus on the day of the trip, but remember – you must be registered by September 28th – the day the early-bird registration closes. So don't wait too long – or you'll miss out.
Cheers,
Matt
P.S. This is a unique opportunity to be surrounded by positive, supportive, like-minded property investors. It will be a learning experience of a lifetime that will enable you to achieve your personal best on your next property deal. Plus you can win hundreds of dollars worth of premium property investing education!
The Property Oracle is BACK!
Discover:
How to accurately

predict

if your local property market is headed for an upturn, downturn, stagnation, or recovery!
Where are construction prices headed?
What's the

latest

outlook for the housing market?
What's next for interest rates? And…
Where's the low hanging fruit going to be?
This FREE live broadcast may be the most important property webinar you attend this year!