5 Books Every Successful Property Investor Needs to Read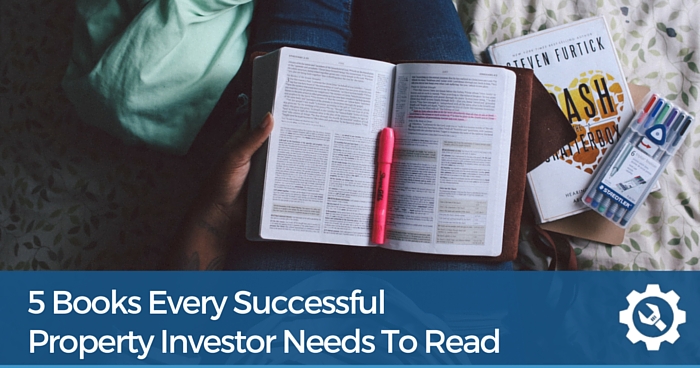 Educating yourself to be a property investor can be overwhelming. With over 200 million Google search results for the phrase 'how to invest in property', it's understandable that most people feel paralyzed with confusion about where to start.
I was 33 years old before I read my first property investing book. Why did it take me so long? Firstly, I was never exposed to it by my family, friends or our education system; secondly because I'd had enough of the 9 to 5 and my mind was now ready and open to experience another way of creating income.
In 10 years I've bought and sold over $5million in property and built up a phenomenal network of joint venture partners that has ultimately lead me and my family to living the life of our dreams.
Looking back at my journey to full time property investor I can honestly say that I wouldn't be where I am now without making such a positive start with these 5 books.
I slogged away for 15 years as a lighting technician, averaging 60 hours a week before I discovered there was another way to make money other than swapping my time for a weekly pay packet and a measly 4 weeks holidays a year.
In fact the first book I read (which is why it's at the top of my list) is what inspired me to reassess my working commitments. It inspired me to leave my career and become a Postie for two years to enable me to transition away from the 9 to 5 grind and live the life of my dreams as a full time property investor.
After riding postie bikes for 2 years delivering mail, I'd finally had enough confidence (and a sore enough butt!) to leave the work force altogether. I left the postie job in 2007 and have never worked for anyone since, in fact I now consider myself unemployable based on my new awareness that my time can't be bought.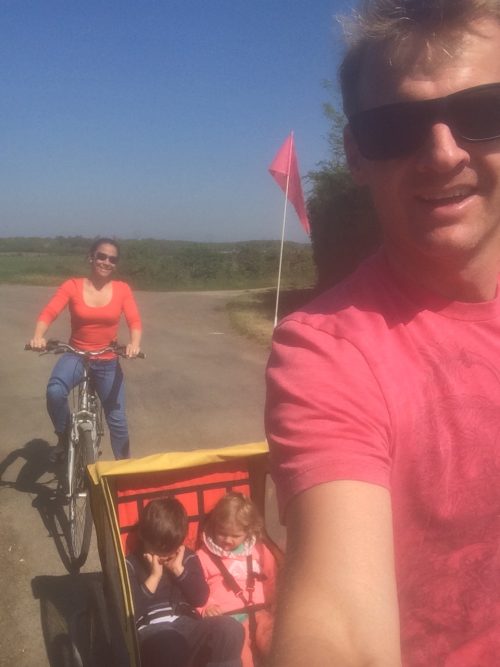 These days my life looks very different as we run our business and investing ventures 16000 kms from home, living in France. By moving my beautiful wife and amazing young children overseas to experience a new culture and learn a new language, we are living our dreams in every sense of the word!
I encourage and challenge you to read at least one of the 5 books below, keeping in mind that anything is possible and that we all have a finite amount of time to realize our goals and dreams.
Begin your journey to becoming a successful property investor here!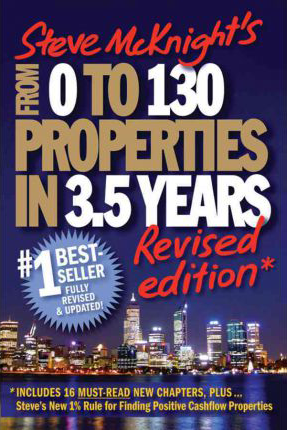 Steve McKnight
From 0 to 130 Properties in 3.5 years
This is the very first book that jumped out at me at Brisbane airport before I jumped on a plane and read it cover to cover on my way to Melbourne.
Like all of Steve's books, they are easy to read with self-explanatory strategies that make you feel like anything is possible.
The strategies Steve talks about may not suit every market condition but I believe its important to get into the mindset of positive gearing early on and this book certainly gets that ball rolling.
The book is not only a great read but is often interactive and assists in helping first time investors take the initial step towards financial freedom using property investing.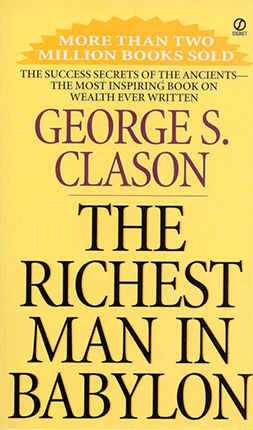 George Samuel Clason
The Richest Man in Babylon
This classic was first published in 1926 and is still relevant today as the day it was written.
George manages to encapsulate 7 applicable rules of creating wealth through a collection of parables set in ancient Babylon.
These rules coupled with the 5 laws of Gold make this 58 page book the absolute benchmark of creating wealth and more importantly, how to keep it.
The Richest Man in Babylon is public domain and you can click here to download your copy.
Yep, it's yours for free!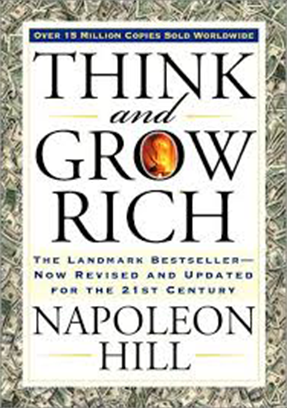 Napoleon Hill
Think and Grow Rich
With over 70 million copies of this masterpiece already sold, it's a safe bet you'll gain massive benefit in reading this classic from 1937.
In fact, I know many that read it every year and use it more as a reference to attaining wealth and success in all lines of work.
Hill created this work of genius after twenty years of research and has literally become the pinnacle of all wealth creation books.
In those two decades Hill managed to develop the 13 principles you need for success.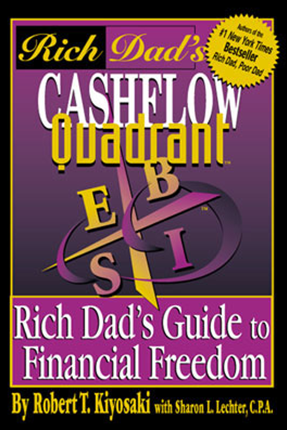 Robert Kiyosaki
Cashflow Quadrant
You can't have a top 5 of anything to do with wealth creation without Kiyosaki being included. Honestly, you could read any one of his books and be better off for it.
This one I particularly like because it defines the key differences between an employee and an investor.
As property investors we need to increase our financial intelligence by understanding what it takes to become financially free and where the starting point of that is for you.
Kiyosaki provides some profound information to make that transformation no matter what stage you are in your career as an employee, business owner or investor.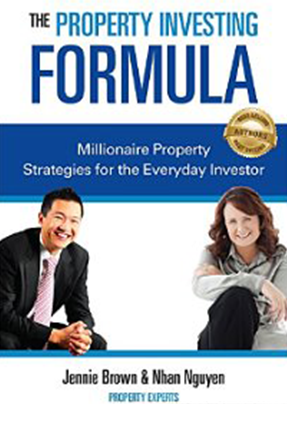 Jennie Brown & Nhan Nguyen
The Property Investing Formula
I chose this book because it's all about property investing strategies… all 21 of them in fact!
Nhan and Jennie are seasoned property investors and developers hat have created massive success for themselves and their students.
With so much confusion around which strategy is best, The Property Investing Formula manages to break down all the jargon and presents the reader with an extraordinary overview of every possible approach to make money using property investing.
There are literally thousands of property investing books on the market and each one is likely to provide some level of benefit to the reader.
The important thing is to start somewhere and the above 5 books will absolutely get the juices flowing no matter what skill level you are at.
Maybe you're just starting out as a property investor or perhaps you're already onto your second, third or fourth project.
One thing is for sure, a successful property investors' thirst for knowledge will never dry up.
Allocate a consistent part of your week to continue to enhance your own financial intelligence and you'll be amazed at the progress you make!
And if you are only getting started as an investor, make sure to download this great resource… it's been my secret weapon for almost 9 years!