The Key Habit Of Successful Property Investors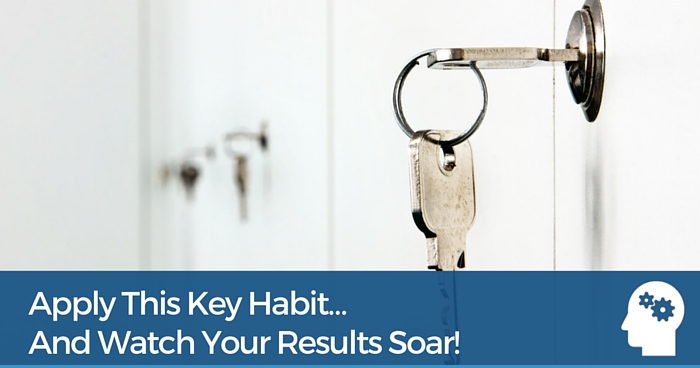 Recently I shared one of my best pieces of property investment advice with our Brisbane Property Networking Group.
It's not really advice though. At least, not the typical advice you'd find searching the web. It's actually a habit.
Darren Hardy, founder of Success Magazine once said:
15 Real Deal Case Studies… For Free!
Don't wish it were easier; wish you were better.
– Darren Hardy
And this one habit is how I get better.
It helped me succeed in many of my pursuits, and I believe it's key for achieving success in property investing (or anything else in life for that matter).
Ready to find out what it is?
I made a short video about it (while jogging through the French countryside) where I spilled the beans…
Click play now (you'll also get a glimpse of my local neighborhood 🙂 )
As I explain in the video – if there's something you want to get good at, you need to train for it regularly and not just when you feel like it!
You need to form a habit to ensure you are consistently taking action to reaching a goal or intended outcome.
One of my mentors always said that if you want the Gold Medal you need to do the work. I reckon we can take that quote a bit further and say you need to do the work consistently.
How to succeed in the face of competition?
Do you reckon there are other property investors out there trying to do the same thing you're doing? You bet! Do you think they're going after the same type of properties you're interested in? Absolutely!
So you need to do more than what the average investor is doing to be ahead of the pack. That means stepping up to the plate on a regular basis.
Let's say you have a goal to purchase a small lot subdivision project within the next 90 days with the expectation of making $50k profit in the following 90 days.
OK, what's some of the tasks you need to implement?
Talk to agents to educate them on what you want
Visit Open for Inspections
If you're serious about finding this property you need to do things consistently.
How would you implement this?
Let's have a look how you would implement the above 4 tasks consistently:
Commit to calling 5 agents every week for the next 90 days to discuss the available and upcoming properties that suit your criteria
Visit 5 Open For Inspections every week for the next 90 days (actually take the time to get in your car and inspect the property to build rapport with that agent)
For each of those properties you visit each week, run the numbers, document the findings and send the results to the selling agent. (the agent will value your feedback, respect you as a genuine buyer and continue to send you opportunities)
Submit at least one offer per week to purchase a property that suits your criteria (use the relevant get out clauses)
Whether it's preparing for a marathon, learning guitar or becoming a better spouse or parent, you need to set up a plan of action that has consistency.
You'll be amazed at how quickly you progress towards your goal when you start creating a track record you can be proud of.
The Property Oracle is BACK!
Discover:
How to accurately

predict

if your local property market is headed for an upturn, downturn, stagnation, or recovery!
Where are construction prices headed?
What's the

latest

outlook for the housing market?
What's next for interest rates? And…
Where's the low hanging fruit going to be?
This FREE live broadcast may be the most important property webinar you attend this year!