6 Powerful Tips Every Property Developer Needs to Know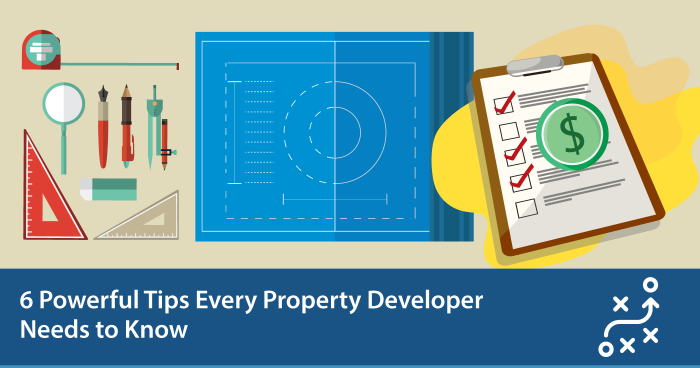 A few days ago I was doing some research for a development project I have my eyes on when I had a realisation.
There I was – flipping through the 154 page workbook that comes with my DIY Property Development Kit inside the Ultimate Property Hub Membership site (and yes, I ABSOLUTELY still use it – especially the 24 point Due Diligence process) when it hit me…
I almost missed something super critical in the details of the deal!
I won't bore you with the details… but let's just say that having that resource to fall back on saved me from a broken heart and a badly bruised bank account.
This experience reminded me again just how important it is to have a go-to person, guide, mentor or even just a checklist you can rely on when assessing a new project.
15 Real Deal Case Studies… For Free!
And if there's one strategy where you really need that person… it's property development.
Why Does Property Development Need Special Attention?
Property development can be hugely profitable… but you need to make sure you have your bases covered before you take on a large project.
But don't you worry – we've got you covered!
Here are six tips that will help you generate profits and avoid expensive errors on your next development:
1. Select the right property for you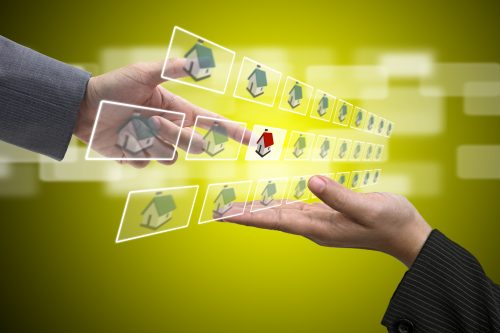 One of the first decisions you will have to make as a property developer is whether you want to purchase raw land or a property that already has development approval (DA). Your decision should depend on a number of factors, including:
The location of the property;
Your tolerance for risk;
How long you want to be invested in the project;
Your property development skills; and
How much financing you are able to obtain.
If you decide to purchase a property that already has DA, you will probably end up paying more. That's because the seller has already done the work and paid expenses associated with obtaining DA, causing the perceived value of the property to be higher.
In exchange for a higher price, you will probably have an easier time developing the site and can save time because you will not have to go through the DA process. Properties with DA are usually ideal for first-time property developers or property developers with limited experience.
Although properties that already have DA eliminate some risk and can reduce unknowns associated with purchasing raw land, property developers should still do careful research before entering into a contract. Finding out after the sale that the existing DA is for the wrong type of dwelling, for example, could result in a more time-consuming, less-profitable project.
Purchasing raw land is usually less expensive, but it comes with lots of uncertainty. Going through the DA process takes time and skill, and no one really knows for sure whether the DA will be approved. You should be able to buy the raw land at a lower price because you are assuming a higher level of risk.
2. Find a quality builder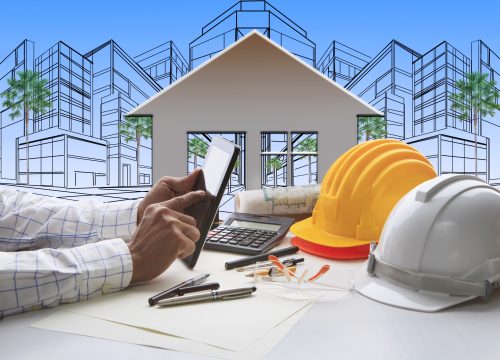 Finding a reliable, quality builder is one of the most critical components of a successful property development. To get started, you should visit a display home area and chat with several different builders. You can find display home areas near you by doing a Google search for "display home" followed by the name of your suburb.
When talking with builders, there are several questions you can ask to find out if they might be the right fit for your project, including:
What types of projects are you working on right now?
What is your lead time?
What is your specialty area (residential, commercial, speculative, duplexes, etc.)?
From there, you can develop a shortlist of prospective builders and begin to research each company online. Your local building authority website will have information on each builder, including any disciplinary actions against them and how long they have been in business.
You should look for a builder that:
Has been in business for at least 10 years.
Has had consistent work and no significant peaks or lulls.
After you identify a few reputable builders, you should conduct in-person interviews to find out if the company can meet your specific needs.
For further confidence, seek out past clients of the builder and discuss with them the experience they had including their ability to keep within budget and timeframes.
3. Create a marketable product.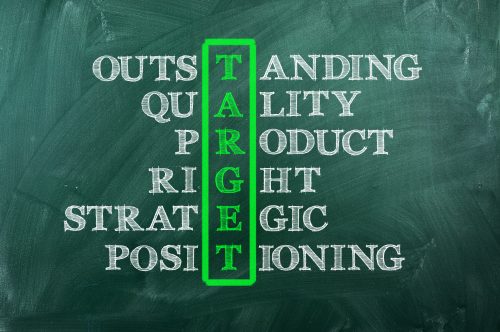 You won't make a profit as a property developer unless you create properties that people want to buy. So, in order to be successful, you have to do your research and learn as much as possible about what type of property is most desirable for the area and the target market.
One of the best ways to find out about the types of properties that are selling is to talk to local real estate agents. They can provide information about in-demand properties and their attributes (two-story, three bedroom, attached garage, large yard, etc.), as well as the types of people who are buying in the area (families, millennials, retirees, etc.).
Attending open-for-inspections is another great way to learn about the market in a specific area because it allows you to see unique property features firsthand and can provide ideas for your future development.
With some simple online research, you can find out the asking and sale prices of properties in the area, determine how long they took to sell and in some cases, view pictures of the property.
4. Make your property stand out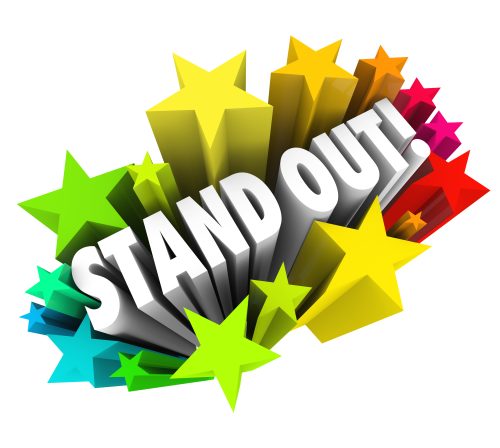 There are lots of people doing property development these days, so it is important that your property stands out from the crowd. Property developers that want to get ahead need to beware of boring potential buyers with typical brick-and-tile construction.
You can increase your profits and drive sales by including unique, cost-effective features, such as:
Rendering: Rendering can add a distinctive look to a property that sets it apart from all the brick-and-tile structures in the neighborhood. If you can't afford to render the entire building, consider doing a "wrap-around," which involves rendering the front and part of the sides of the structure to create a nice-looking streetscape.
Driveway upgrades: Avoid a bland gray finish and create a high-end driveway look by adding color or aggregate to the concrete.
Landscaping: You don't need to go overboard with landscaping to make a property stand out. Neat, tidy and functional landscaping with established turf can create an attractive façade.
Decorative touches: Don't underestimate the power of a nice letterbox with large, easy-to-read numbers or a fresh coat of paint on the porch railing to help stage a property for a fast, profitable sale.
5. Think big, start small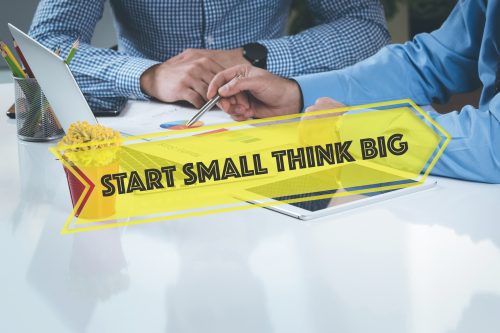 If you are looking to get into the property development game, it is a good idea to think big, but start small—and building a spec home is a great, manageable choice for a first project.
A spec (short for speculative) home is something a property developer builds in anticipation of what the market might want. In other words, you are speculating about what type of home is suitable for a particular property and a certain type of buyer in a specific area.
Starting with one spec home on one block of land will help you to learn about the components of property development and construction. From maximizing land use to managing your builder to arranging finance to designing for your market, you'll have a lot to learn. By taking on a small project first, you can focus on one thing at a time and gain in-depth knowledge of the property development process.
Although it's tempting to jump right into a large development that includes four, six, eight or even more townhomes, it may not be a good idea if you lack solid property development skills and experience. A smaller project can help you perfect your skills so that you can move on to larger development projects with confidence.
6. There is no "wrong" path
Many property developers start by completing renovations on existing properties before moving on to subdivision.
Although subdivision gives future property developers good experience with submitting for DA, working with infrastructure and managing construction, it doesn't necessarily have to come before property development. It is possible to successfully jump straight into the property development game.
Although the ability to think big is a great attribute for property developers, it is wise to start small. If you are new to the property game or are looking for your first property development project, a 30-townhome development may cause you to become overwhelmed and make costly mistakes.
A single spec home is the best way to sharpen your property development skills and prepare yourself to take on larger projects.
Whether you are looking to tackle your first property development or hone your skills, The Ultimate Property Hub's DIY Property Development Kit provides all the information you need to assemble a team of qualified professionals, secure a suitable site, manage the building process and ultimately maximize your profits.
The Property Oracle is BACK!
Discover:
How to accurately

predict

if your local property market is headed for an upturn, downturn, stagnation, or recovery!
Where are construction prices headed?
What's the

latest

outlook for the housing market?
What's next for interest rates? And…
Where's the low hanging fruit going to be?
This FREE live broadcast may be the most important property webinar you attend this year!