How to Get on an Agent's Hotlist
Are you being robbed of the best deals in your market?
Here's something most investors don't realize when they first get started, and it's the main reason they can never find a solid deal:
Deals are only posted online as a last resort… after A LOT of potential buyers have turned them down…
Or in other words – 99% of the deals you'll find online have little promise of making you money. As for the killer deals… they're all snatched by "insiders" before you get your eyes on them.
Becoming an "Insider"
15 Real Deal Case Studies… For Free!
Here's how the process works.
Most sellers of cracker deals don't realize how valuable their land is (or they would've developed it themselves!). They get in touch with an agent. And what does the agent do?
Put it online? NOPE!
What the agent does is call their hotlist – investors they know, like, and trust – that could be interested in buying quickly. (Which means the agent gets their commission sooner rather than later, too!)
Those lucky investors are the "insiders". They get to see the deals on the table before anyone else lays eyes on them.
And if you want to succeed, you need to be on as many agents' speed-dial list as possible.
So how do you go about it? Here are some tips on how you can stand out from the crowd and present yourself as a valuable addition to an agent's list.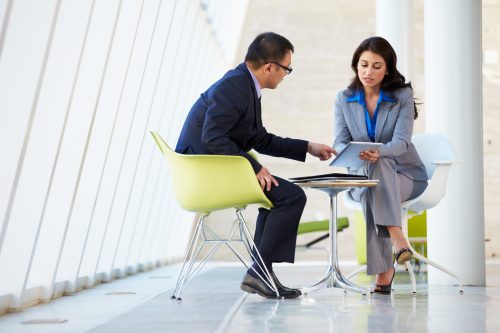 Step 1: Form a Genuine Relationship with the Agent
This is key to being successful at becoming a part of an agent's hotlist. Insincere attempts to get a deal are easily recognized by experienced agents.
The goal of you as the investor should be to form a valuable and genuine relationship with the agent – a relationship that is mutually beneficial to both of you.
How is this done? Consider these tips:
Take the time to come and meet with agents in person as opposed to simply sending an e-mail
Be consistent and stay in touch. Check in regularly to ask if the agent has any deals or to see if there is anything that you can do for them
Show gratitude. Buy them coffee or bring them a small gift occasionally as a token of your thanks for the relationship. Be genuine in showing your appreciation
Work to form a mutually beneficial relationship. If you come upon some information that they might find useful, share it. Refer potential sellers to the agent when the deal fits
When an agent sees that you're not just in it for yourself and that your intent is to form a working relationship that is mutually beneficial, they'll be more likely to call you with great deals as your relationship with them grows.
Step 2: Be Clear About Your Investing Goals
Agents are more likely to add an investor to their hotlist if the investor is clear about what types of deals they're interested in. Therefore, it's important to educate the agents you meet about your investing goals.
This starts with getting a clear vision yourself of what types of investments you're looking for. Determine what types of properties best fit your investment goals. Create a list, and then once the list is refined, share those details with agents you're eager to work with.
By being crystal clear about the types of properties you want and don't want, you're making it easier for the agent to remember your name when the right type of property comes on the market.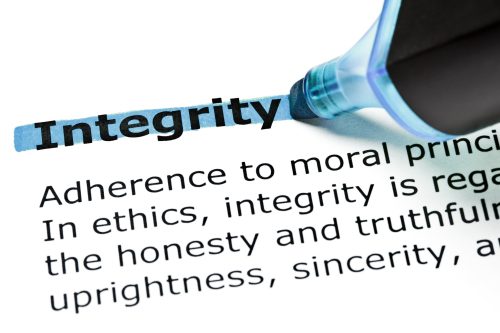 Step 3: Commit to Working with Integrity
In order for an agent to consider adding an investor to their hotlist, they need to know that the investor can be trusted. Here are some ways in which you can work with integrity and build up your reputation as a valuable business associate.
Keep in touch – be consistent but not overly-eager as you work to form the relationship
Deliver what you promise and commit to keeping your word
Be willing to listen to and learn from the agent
Give honest feedback on deals and work to help the agent understand your position
Look for ways in which you can help the agent grow his or her business
By establishing yourself as an investor that can be trusted and that works with integrity, you set yourself up for a better chance of being on an agent's go-to list when a new property is coming on the market.
Step 4: Rinse And Repeat
The process I outlined here is simple but incredibly effective. In fact, as you can hear in this video – it allowed me to find a cracker deal on the Sunshine Coast in as little as 90 minutes (excluding commute time):
Step 5: What To Do When The Agents Calls?
The most important factor for getting to an agent's list and staying there – so you can get the first call when a bargain goes on the market – is being able to give the agent an answer fast.
Remember, the agent is looking to save time. So you need to be prepared for the phone call. Remember, you'll now be getting access to some high-end deals – so you need to know how to assess them on a "go/no-go" basis quickly, or the agent won't call with the next one.
That's why I love my 2-Minute Deal Assessment Formula. It's a free resource you can download that will help you crunch the numbers with confidence in very little time.
Agents love investors who are quick on their feet – and this right here is your key. Download it now (it's 100% free)
What if I'm Just Starting Out?
Many times newer investors feel overwhelmed at the thought of working to connect with established agents who already have people on their hotlist. Here are some tips for how a newer investor can begin the process of forming valuable relationships with agents:
Take the time to meet and talk with agents in person. Come to open houses and have a chat with them. Be patient, consistent and polite in your efforts
Educate the realtor on your situation. Tell them, "I'm not proven, but I'm pumped." Let them know that even though you're new on the investing scene that you're serious about forming a successful business
Be open to learning from the agent and considering any advice they offer. Don't be afraid to ask for their advice.
Be direct and ask what you can do to help solidify a relationship with the agent. Ask them "How can I be one of the first three people you call when a property becomes available?"
Get in front of the right agent. Look for active agents who have experience in the business and have experience working with real estate investors
Don't allow yourself to get plagued with analysis paralysis. Sometimes the key to getting on an agent's hotlist lies in going through with a deal to show that you're serious about investing in real estate
Agents are eager to form relationships with investors who have the right kind of skills and a willingness to help.
If an investor shows that they are consistently working with integrity to build their business, it's hard for the agent to not give that person a chance.
By taking the time to form a solid reputation in the real estate industry, and by working with integrity to develop genuine relationships with agents and others that can be mutually beneficial to both parties, your real estate investing business will indeed grow.
First step
If you're just starting out, you should definitely check out my 2-Minute Deal Assessment Formula. I've used this formula to crunch the numbers on thousands of potential sites, transacting over $5M worth of property. Today I won't even look at a deal without running it through this incredible formula first – and agents love it because it allows me to give them an answer in minutes!
The Property Oracle is BACK!
Discover:
How to accurately

predict

if your local property market is headed for an upturn, downturn, stagnation, or recovery!
Where are construction prices headed?
What's the

latest

outlook for the housing market?
What's next for interest rates? And…
Where's the low hanging fruit going to be?
This FREE live broadcast may be the most important property webinar you attend this year!