7 Biggest Mistakes Property Investors Make
As a full-time property investor, I've learned how valuable it is to implement strategies that manufacture my own equity or profit rather than waiting for the market to do it for me. Many people start with a dream of becoming a property investor however, whether or not they succeed can depend on many factors.
Knowing this, I am sharing with you some valuable insights on how to avoid the 7 biggest mistakes property investors make. I've also provided a solution for each mistake so that you have the tools to either avoid the mistake altogether, or to move forward quickly after you have made a mistake.
Mistake #1: No Clarity Around the Reason Behind Investing
Knowing your reason behind investing is a critical success driver in any property investing venture. When I started out in property I wasn't interested in the mindset – I just wanted to know the strategies to create passive income and long-term wealth. It took me three years of hard work to realize that if I wanted success, I needed to start working on my "why".
Most people don't think about the reasons behind why they want to create wealth. I'm always inspired when I hear what investors' real reasons behind investing are. It often boils down to some very emotional and personal scenarios such as:
15 Real Deal Case Studies… For Free!
I go to work when it's dark, get home when everyone is in bed, and miss my kids growing up. I don't want that anymore.
My partner left me and he/she controlled all the finances, now I have to learn to be independent.
My child has a disability that requires full-time care which limits my capacity to earn a wage, and I need to find other ways to create income.
These are all real-life circumstances that provide massive motivation to succeed in achieving dreams and goals.
Keep this in mind: Any sort of investing comes with its own risk and reward and there is a roller coaster ride you'll travel on to get the outcome you want. Not having clarity around why you want to invest is like riding the roller coaster without a seat belt… pretty soon you'll come unstuck.
Solution:
Start by finding a quiet space where you won't be interrupted for at least 20 minutes. Grab a notepad, a pen and a timer.
Write at the top of the page, "Why do I want to invest in property?" Set your timer for ten minutes, and start writing down whatever comes to mind. After the ten minutes is up, start reading through what you've written. You'll be fascinated to see what has ended up on the paper.
If you don't discover what your why is at the end of the session, that's ok. You have now planted the seed in your subconscious to come up with the answer and rest assured it will be delivered. Once you have your why, it will be the basis for persevering in property investing through thick and thin.
Mistake #2: Not Choosing a Strategy Based on Your Why
Property investing has many facets and it can be overwhelming trying to find the right strategy for your desired outcome. I like to strategize by working backwards from the desired outcome, and this outcome should always be determined by your why.
For example: Let's say your reason for wanting to start investing is based around time: time to spend with family and friends, doing the things you want to do when you want to do them. For most people, freeing up time means not having to work in a job anymore therefore you need income to replace that job, which means your overall strategy should be to create cash flow or passive income.
One strategy might be to buy a large block with a house on it and subdivide the land into 2 lots (one that is a vacant block of land and one that has the house on it). From there you would sell off the vacant lot, take the sale proceeds to pay down the loan on the existing house, put a tenant in the house and create a positively geared scenario. Can you see that by working backwards from your why, you have far more clarity around what steps you need to take to achieve your outcome?
Solution:
Write down what your "why" is based on the previous exercise and start working backwards as in the example above to gain clarity around how much cash or cash flow you will need to achieve your outcome.
Mistake #3: Not Taking Action
It's one thing to learn the strategies of how to invest in property, but it's another to have the courage to implement those strategies. Procrastination, analysis paralysis… whatever you want to call it, we all have fear that holds us back from taking action. This is where 98% of property investors fail.
They use the newfound strategies to find a site, crunch the numbers and it's now time to make an offer. Since this is their first time, fear of the unknown sets in and they start to doubt themselves by asking questions like:
What if my numbers are incorrect?
What if I lose my job and can't afford the repayments?
What if the agent rejects me?
What if my strategy doesn't work?
What if I lose money?
How To Crunch The Numbers With Confidence
Before you make your next deal, make sure you check out our 2-Minute Deal Assessment Formula
I've used this formula to crunch the numbers on thousands of potential sites, transacting over $5M worth of property. Today I won't even look at a deal without running it through this incredible formula first!
Without the tools to deal with this negativity, you're likely to just stick your head in the sand and do nothing while another opportunity goes begging. If this sounds like a recurring sabotage pattern for you, it's time to smash that belief system out of existence and replace it with one that serves you!
Solution:
The most effective action for moving past the fear point is to have a mentor or coach assisting you with the process. Having a professional working with you, keeping you on track and constantly assessing the big picture will allow you to move forward fast! If that's not an option for you, try teaming up with an accountability partner. This can be anyone at all but you must make a commitment with him or her that you will hold each other accountable. To help with the implementation of your tasks and avoid procrastination, try doing the following:
Write down the tasks required that week to move you closer towards your goals and email them to your accountability partner.
Break down the tasks into bite-sized chunks so that you are not overwhelmed with the process.
Make a plan that includes a realistic timeline for you to complete those tasks.
Commit to making a consistent, daily effort to achieving each of your tasks.
The last point is extremely important. Anything you do must be done consistently. It's not about the volume of work, it's about how consistently you do it. If you can only afford 20 minutes a day to devote to achieving your goals then be sure to allocate that 20 minutes every day. Make a commitment that is realistic and achievable, then stick to it.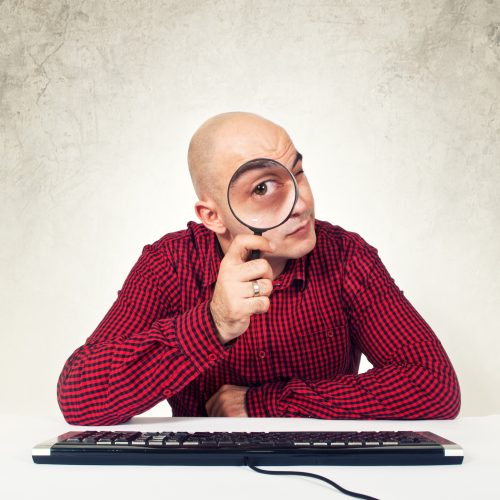 Mistake #4: Not Becoming an Area Expert
Once you have decided to take that step and you have a clear strategy behind what you are doing, start investigating where you might like to buy and become an expert in that area.
An area expert, in my experience, is defined as someone that becomes intimate with an area that they wish to invest in. They know exactly what each property in that area is worth, who's buying them and why.
Solution:
To become an area expert, begin by purchasing a hard-covered exercise book to use as a property journal. Start by choosing 2 or 3 suburbs – I like to work in the areas that I live in. There are deals in every market so at this point don't get too caught up in which area is the best. The purpose is to know the area better than anyone else. Document all current listings and recently sold properties in your chosen area. Write down details about each property that you think are important for determining the value of that property.
Spend the next 6 to 8 weeks attending every open for inspection in that area. Talk to the agents and to the buyers and get a general feel on what is happening in the market. Collect the flyers from the open for inspections and paste them into your journal so you have visual reminders of what each property looks like.
In 6 to 8 weeks you should have a comprehensive understanding of your area and this will provide confidence when assessing the feasibility of prospective sites.
Mistake #5: Not Building a Quality Team
Any property investor worth their salt will tell you that you can only be as good as the team around you. There are too many facets of property investing to become an expert in everything, so it's important to focus on building a quality team.
I spent the first three years of my investing career trying to do everything myself and it nearly killed me whilst providing me with very average results. It wasn't until I got out of the 'employee' mindset and learned how to become a manager of my projects that I began achieving sustained success in property investing.
I like to break my team up into 2 parts: the core team and the specialist team. The core team is made up of 4 or 5 professionals that you work with on a regular basis with a big picture overview of your intentions and expected outcomes.
The core team includes your:
It's important that the people on your core team are not only experts in their field, but property investors themselves. This ensures you are all on the same page with similar ideals on wealth creation.
You can steal my core team here, by the way!
The second part of my team are the specialists; people who bring project-specific skills to the table. The specialist team will depend on the type of strategy you are implementing. Here are a few that I use for my renovation, subdivision and development projects:
Town Planner
Real Estate Agents (here's How to Get on an Agent's Hotlist)
Builder
Architect or Building Designer
Civil engineer
Building inspector
Quantity Surveyor
Home stylist
Solution:
How do you go about building a quality team? The best team members will always come highly referred from colleagues and friends you have in the industry, but what if you're new to property investing and don't know where to start?
I'm a big fan of networking groups, which is why I started my own back in 2006. Everyone I have ever used in my property business has come from that networking group. Look for property networking groups in your area and if you don't have one close by, start your own.
Mistake #6: Not Educating Yourself
Everyone has the opportunity to become wealthy. There is an abundance of information on how to become a successful investor available, but it requires you to go out and actually access the information in the first place. It doesn't need to cost you a lot of money to start with; in fact, this free resource you are reading right now is the perfect example of how to start educating yourself on what's required to become a successful property investor.
Solution:
If you're a beginner investor, educating yourself might be as simple as borrowing a wealth creation book from the library. If you haven't done so yet, you should definitely check out these 5 Books Every Successful Property Investor Needs To Read. Also, start surrounding yourself with other like-minded property investors that will mentor and support you on your journey.
Ready To Put This Knowledge To Use?
Before you make your next deal, make sure you check out our 2-Minute Deal Assessment Formula
I've used this formula to crunch the numbers on thousands of potential sites, transacting over $5M worth of property. Today I won't even look at a deal without running it through this incredible formula first!
Mistake #7: Not Surrounding Yourself with Other Like-Minded Investors
Property investing is not for everyone, but neither is working in a 9-to-5 job. By stepping outside the norm, you will be judged. Doing something different from everyone else makes you susceptible to criticism. You need to be able to deal with this otherwise you become controlled by other people's insecurities. This is why it is critically important to have a support network around you to counteract this negativity.
Solution:
Most capital cities and large regional towns will have some sort of property networking group. It's here that you will find others to support your goals and dreams. You can check out the Property Resource Shop Brisbane, Gold Coast and Sunshine Coast networking groups here. Or use websites like http://www.meetup.com/ to search for groups that meet on a regular basis.
Get outside your comfort zone and head along to one of these events to surround yourself with positive, like-minded investors. You'll be amazed to learn that there are huge numbers of people out there just like you!
By using the information above to avoid these common property investing mistakes, you'll place yourself in prime position for property investing success.
The Property Oracle is BACK!
Discover:
How to accurately

predict

if your local property market is headed for an upturn, downturn, stagnation, or recovery!
Where are construction prices headed?
What's the

latest

outlook for the housing market?
What's next for interest rates? And…
Where's the low hanging fruit going to be?
This FREE live broadcast may be the most important property webinar you attend this year!