7 Strategies For Finding Great Deals… Even In Red-Hot Markets!
One of the questions people ask me often when it comes to real estate investing is "How do I find a great deal?" The first step in looking for deals, however, is to get crystal clear on why you're wanting to invest in real estate in the first place. Knowing why you're involved in this business will give you the motivation you need to stay focused until you achieve success.
The first step in acquiring clarity on why you're wanting to be involved with real estate investing is to figure out the emotional reasons why it's important for you to find success in this business. What are the emotional reasons you're in the game? The answer may include reasons such as:
You're looking to save money for a holiday
You want to pay cash for a car
Write down the reasons why succeeding in real estate is important to you, and from there determine:
How much money you'll need to reach your goal
What strategies you can implement to get there
What types of properties will help you achieve your goal
15 Real Deal Case Studies… For Free!
Now, onto the strategies I use to find great deals.
Strategy #1: The Letterbox Drop Approach
This is a bit of a shotgun approach and can cost up to $1,000 per drop if you're not doing it yourself, but even if you get one deal out of a drop you've made up your costs. A 1% return is typical with a letterbox drop but 1% is enough of a margin if you end up acquiring your next project out of it.
To avoid the broad results that a shotgun approach can have, try doing some research first and then targeting specific properties that fit into your parameters. It can also be beneficial to try door-knocking to find out more about a property or area.
Door-knocking is a bold approach but many people are very friendly and are happy to show you their home and share what they know about the area with you. If you're not comfortable with that approach you can try finding an agent to do it for you. Many agents are happy to provide this service as it can increase their chances of attracting a new listing.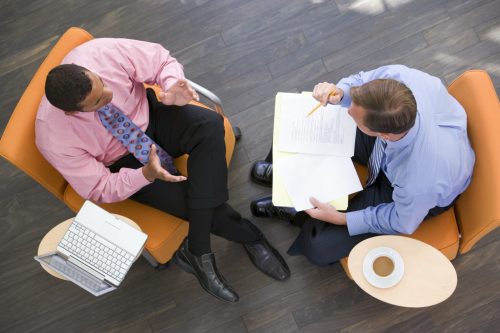 Strategy #2: Talk With and Educate Real Estate Agents
By meeting and forming relationships with agents, you've got more people searching for deals for you. Work to meet real estate agents in the areas you're interested in and educate them on what types of properties you're looking for.
Here are some tips as you work to form relationships with agents:
Be clear about what you are looking for – this saves everyone time and money
If an agent brings you a deal, work with them. Crunch the numbers regardless of whether or not you think the deal will work for you and explain to them why you do or don't want to go ahead with the deal. Be specific and tell them what you need to make the deal work
Leave them with your business card. This increases the chances of them remembering you
Call the agents once a week so that they don't forget you. Share what you're looking for and see if they have anything available
Show genuine appreciation for the agents you're working with. Treat them with respect. Work to reciprocate when you can. Buy them coffee occasionally or get them a small gift of appreciation.
See How to get on an agent's hotlist for more on this.
Strategy #3: Look Outside of Your Investment Property Circles
You are likely to be involved with other circles of people in your life, whether that be through your kids' activities or your own hobbies or interests. The beauty of property investing is that someone is always selling a property no matter what the market is doing. Divorce, upsizing, downsizing and other reasons for selling happen year-round. Listen for these conversations within your other circles to find potential real estate deals.
This doesn't mean you need to be asking everyone you know if they have a property to sell; it's about having genuine conversations with people and listening when others talk for what their needs are to see if you might be able to help.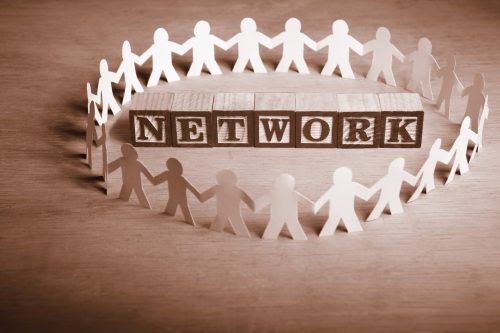 Strategy #4: Utilise Networking Groups
This is a little tricky in the current environment where social distancing and government restrictions on large gatherings are more prominent due to COVID-19.
This new reality has caused many online groups to become more accessible in more virtual ways. So whether you can meetup in person or virtually via video conference, networking with other like minds is a great opportunity.
Networking groups are a great way to find deals, but it's important to network properly. First, be open with your intentions. Share what you're looking to do and find out what other people are looking to do so that you can help them as well.
Regularly attend networking meetings and stay in touch with members. As you form real and reciprocating relationships with your networking members, you expand your circle of contacts that great deals can come from.
Strategy #5: Use a Buyer's Agent
You'll pay a fee for this service but it can be worth the money as it will save you time in finding deals. It's especially wise to consider using a buyer's agent if you're new to investing and don't yet have the necessary skills to find a great deal. In order to create a beneficial relationship with a buyer's agent:
Be clear about what you want in order to not waste time
Respect the agent and treat him or her professionally
Provide valuable feedback for the agent on properties
Strategy #6: Utilise Free Online Tools
There are many free online tools that can help you to be a more successful real estate investor. Some of those tools include:
Signing up for email alerts on realestate.com.au and domain.com.au. This will help you to know when properties come on the market.
Ensuring you are on an agent's email list – their listings come out a few hours before they go live on the Internet and this can get you a jump start on a hot property.
Using Google Maps – they can show block sizes and configurations if you're looking at a specific subdivision.
Using relevant council websites – most have good online mapping integration tools.
Want to learn how to find property deals in your area…
at 20% or more below market value…
using nothing but FREE TOOLS?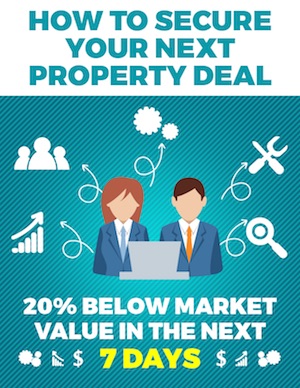 Download this free report now!
Strategy #7: Consider Using PriceFinder
If you're serious about property investing, you may want to consider using a paid resource such as PriceFinder or Real Estate Investar. If you're just starting out you might want to stick with the free resources until you determine whether or not real estate investing is right for you, but for those committed to the business these paid resources are often worth their weight in gold. In fact, I have heard PriceFinder referred to as X-ray vision for property investors. A tool such as PriceFinder can provide massive leverage with benefits like:
Keeping you ahead of the pack with early notification on new listings
Providing information that is not in the public domain
Giving you past sales history to help assist with your offer and negotiation points
Giving you recent comparative sales in the area
Providing specific search functionality to help you find motivated sellers
For me, PriceFinder has become a critical resource that I use on a daily basis to help me find and filter through potential property sites.
Become an Ultimate Property Hub member and you'll receive a discounted link to purchase PriceFinder saving you $1122 per year!
Conclusion
As you can see, it's all about having multiple irons in the fire to ensure you have potential property deals coming to you on a regular basis. Property investing is a people business so ensure you are focusing on building relationships as you search for your next project.
If you would like further information to assist you in acquiring your next property deal, check out the Ultimate Property Hub membership site where you'll discover a resource that's 100% geared to achieving one thing, and one thing only:
Help you find quality property deals that make you a lot more money as safely and quickly as possible!
The Property Oracle is BACK!
Discover:
How to accurately

predict

if your local property market is headed for an upturn, downturn, stagnation, or recovery!
Where are construction prices headed?
What's the

latest

outlook for the housing market?
What's next for interest rates? And…
Where's the low hanging fruit going to be?
This FREE live broadcast may be the most important property webinar you attend this year!