The #1 Killer Of Property Projects… (And How To Avoid It!)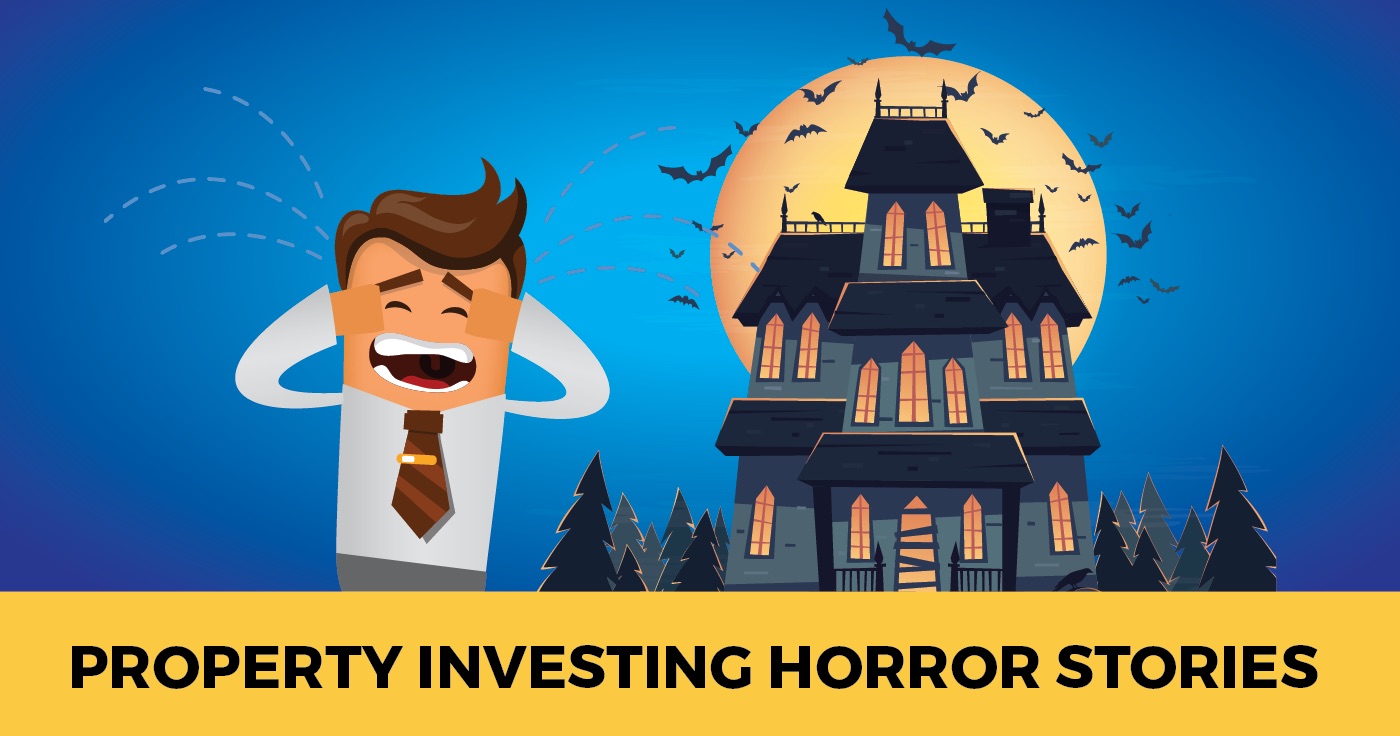 When I help investigate why a property project that should have turned a hefty profit went south, I almost always find that the investor hired…
The Wrong Trade Person, Contractor, Or Consultant
It's almost become folklore now that if you book in a tradesperson it's a 50/50 chance that they will even show up, let alone do a good job.
Everyone has had their horror stories around employing trades, contractors and consultants for their property projects.
It's not just tradespeople either, I've heard plenty of nightmares where investors have engaged a professional consultant and the work has been overpriced or of substandard quality.
I've Been Burned… A Lot (Meet: Team Scotch)
15 Real Deal Case Studies… For Free!
When I think back to some of my first renovation projects, I get a churning in my stomach when I'm reminded of the wasted time and money I spent trying to repair the damage from dodgy tradespeople.
There was one time I employed a team of guys to install a carport for me.
It was a fixed price quote so initially, I wasn't concerned with the excessive time they were taking to complete the job.
I should have known better!
Once they started packing up I noticed they were getting a little rowdy. So I took a closer look at their work… and discovered the whole structure was leaning up against the house!
It Was A Complete Mess
The plumbing connections were dodgy and one of the uprights was bolted to some loose timber that bordered the garden bed.
All of them reeked of alcohol and a quick peek in their esky revealed ice and a bottle of scotch!
None of them could drive so they packed up, walked off and I never saw them again… needless to say I never paid them for their drunken installation attempt.
It Seemed Like An Unavoidable Pitfall
My earlier subdivision projects also had their fair share of dramas thanks to some poor choices I made in selecting consultants.
I can remember employing a town planner to assist with my one into two lot subdivision creating a front and rear lot.
Somehow he managed to put my access easement on the wrong side of the block!
So instead of using the existing driveway that accessed the rear lot perfectly, he thought it was a good idea to install a new one on the other side!
How To Stop Losing Money On Other People's Mistakes
In the end, the buck stops with you.
Playing the blame game amounts to nothing. Taking responsibility for everything that happens on-site – whether it's your fault or not – is the essence of a successful property investor.
So when things don't go to plan or contractors don't do their job… don't get mad, get smarter.
I'm happy to say I've learned plenty of lessons over the years and managed to build up an outstanding team around me that is supportive, proactive and exceptionally skilful.
It didn't happen overnight but through plenty of trial and error, I've learned how to evaluate and scrutinise a prospective contractor.
(Can you believe I went through three different accountants in three years when I started out in property investing? Just imagine the pain and heartache of having to restructure and move all your financials to another accountant each year!)
In the beginning, when you don't know what questions to ask, or what due diligence to proceed with, it can be tough. But it's those challenges that serve as the foundation of your growth and help you evolve into a savvy and streetwise investor.
How I Run My Business Today
These days I interview the professionals and consultants I use. I dig deep, asking lots of questions. I probe, investigate, and analyse to ascertain if they're the right fit for me and my business.
For example, I don't risk employing trades that don't turn up anymore… or worse turn up drunk! I employ a trusted and respected builder that manages those trades for me.
With subdivisions, I now have an exceptional town planner that has a team of people around him to satisfy all my project requirements.
My accountant is actually a more skilled property investor than I am so he's always one step ahead of me when I need to create a purchasing structure or implement proper tax planning and asset protection.
And That's Just The Beginning!
The number of times one of my team has stepped in at the right time and provided advice, direction or a recommendation is phenomenal….
Every time saving me time, aggravation and a ton of money.
So often I see people getting burned for simply not making the right choice when employing a specific trade, consultant or professional.
It Doesn't Have To Be That Way For You
The best way to build a team of superstars who will help you protect yourself from mistakes, propel you forward, and give you confidence is through quality referrals….
And not referrals from just anyone!
I'm talking proven, tried and tested heroes that save you from pain, heartache and lost income, and worked with people whose opinions you know you can trust.
If you're still on struggle street, looking for trades, consultants and professionals that are proactive, supportive and exceptionally skilful… have a look at my latest resource…
Introducing: The Property Investor's Rolodex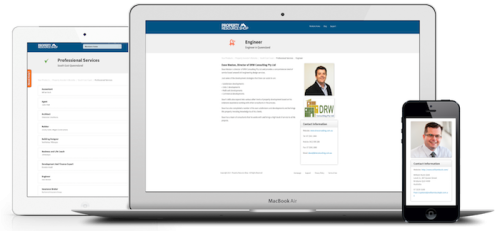 The Property Investor's Rolodex is the definitive resource for property investors who want tried-and-tested consultants, contractors and experts.
This resource has served me very well and starting today, it can serve you too.
Here's a sample of just a few of the people you will have immediate access to at your fingertips when you start using my Property Investor's Rolodex:
Accountants with specific skills relating to property investors (so that you are structured correctly for your next deal to minimize taxes and maximize profits)
Lawyers that specialise in creative, active property investing strategies – so that you can be sure that any type of property deal, partnership, or contract that you bring will be managed effectively.
Mortgage Brokers that take a holistic approach (not just providing the products with the highest commission) so that you have a structured financial plan that facilitates your overall investing strategy
Town Planners with a comprehensive team proved to have the inroads to council that will ensure your application is approved.
Engineering Firms that provide proactive advice in a timely manner – so you will know the pitfalls of your property development before it's too late to pull out of the deal
Financial Planners that work for a service fee rather than a commission-based salary – so you can be sure you get the advice you need based on your specific circumstances
Home Stylists with an incredible eye for detail who knows how to maximize the bottom line profit
Builders with a proven track record that understand the importance of delivering on time and on budget, while managing a construction team effectively and responsibly.
…and soooo much more.
But the best part about it is that it is an evolving resource.
I'm adding people to the Rolodex all the time – so it will continue to change and evolve just like the Address book does on your mobile phone.
Right now the rolodex includes all the professionals and trades you would need in South East Queensland, New South Wales, Northern Territory, Victoria, South Australia, Western Australia and Tasmania, and we plan to expand to add ACT over the next few months.
That being said, I guarantee a personal referral for all regions in Australia – even regions we haven't rolled out yet. Just email me once you're a Property Investor's Rolodex member, and I'll get you sorted!
Considering how costly it can be to hire the wrong people I know for a fact that it is worth every cent… and 100x more.
Click here to find out if the Property Investor's Rolodex is for you.
And by the way, if you're already an Ultimate Property Hub Member – the Rolodex is included in your membership!
Want To Get It For 50% Off?
I shared a couple of my personal property investing horror stories with you in this post… and now it's your turn!
Share a story of how your project went wrong (or almost went wrong) because you (or someone you know) hired the wrong person for the job, and I will email you a coupon for getting the Rolodex at half price.
Hell, the best story gets my Rolodex for free!
So… let's hear it!
The Property Oracle is BACK!
Discover:
How to accurately

predict

if your local property market is headed for an upturn, downturn, stagnation, or recovery!
Where are construction prices headed?
What's the

latest

outlook for the housing market?
What's next for interest rates? And…
Where's the low hanging fruit going to be?
This FREE live broadcast may be the most important property webinar you attend this year!