Surround Yourself With A Stadium of Supporters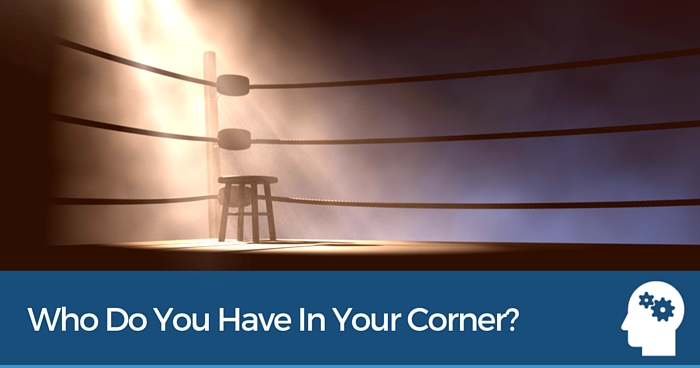 Have you ever felt the energy of 80,000 people at once?
It's quite electrifying.
15 Real Deal Case Studies… For Free!
It's footy season (Australian Rules Footy i mean!) in Australia again and now that I live in France, watching a game is my little indulgent dose of home every weekend.
I watched a cracker of a game on Saturday and it took me back to the last time I watched a live AFL match at the MCG, Australia's largest sporting venue… an icon in the global sporting community.
We had premium seats and were entertained for three hours as the game went back and forth all evening. There were some tense moments that put us all on the edge of our seats, as we willed our respective teams to succeed.

As I was sitting there watching the game I had a perfect perspective of the entire match. I was in the thick of the boisterous and noisy crowd yet close enough to sense the feeling of the players I was watching.
When our team dropped off in intensity, the crowd would go quiet and that anticipation spilled over to the players and I could see them start to make errors and lose a little confidence.
On the flip side, whenever we kicked a goal, the crowd would go wild and 80,000 people would be on their feet cheering their team along.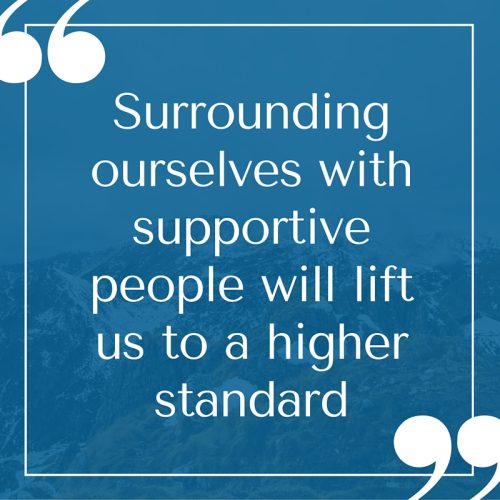 I could see the shift in spirit the team was having whenever the crowd got behind them. Their spirits would soar and their confidence grew as the energy of the crowd willed them to win with their passionate voices.
It was an amazing experience being a part of an energy that lifted the team….the chanting, the shouting, the flag waving all contributed to the team's win at the end of the night.
It made me realise how important it is to have people around us that support what we're doing.
Whether we like it or not, the people we hang around with will influence the life we lead – so we all need to make a purposeful decision to choose who we allow into our lives.
Surrounding ourselves with positive, supportive people will lift us to a higher standard and make us accountable and confident in the decisions we make.
This is especially important when we step outside the usual expectations of society. It's unfortunate but people will sometimes strive to hold you down so that their life is not threatened or affected.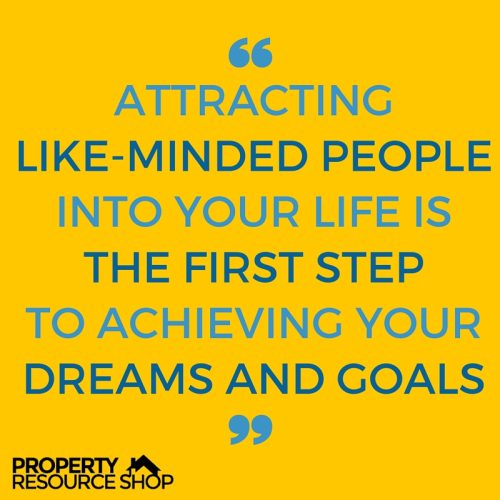 So when you decide to take on something new or decide you want a change in life, back yourself and surround yourself with people that will back you as well.
Attracting like-minded people into your life is the first step to achieving your dreams and goals.
Life wasn't meant to be a solo affair so surround yourself with fun, positive, supportive people and you'll be kicking goals in no time!
Want to build your own stadium of supporters? Get along to this month's Brisbane Property Networking Group and discover why almost 3000 like minded property investors choose to support each other's property investing endeavours.
If you don't live locally and can't make it along to this month's Brisbane Property Networking Group meeting, don't worry – I've got you covered:
You can now get the video recording of the meetup (and the complete archive with recordings of all of our meetups to date), including all training sessions and case studies) when you become an Ultimate Property Hub Member – join the community for less than a cup of coffee a day!
The Property Oracle is BACK!
Discover:
How to accurately

predict

if your local property market is headed for an upturn, downturn, stagnation, or recovery!
Where are construction prices headed?
What's the

latest

outlook for the housing market?
What's next for interest rates? And…
Where's the low hanging fruit going to be?
This FREE live broadcast may be the most important property webinar you attend this year!