How To Find Cracker Deals Quickly And With Very Little Work!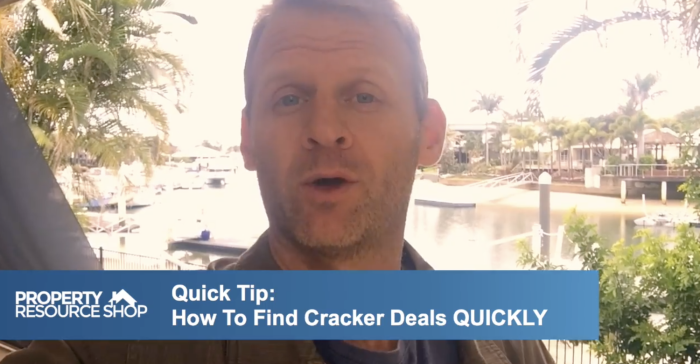 "Where are all the cracking deals?!"
Are you frustrated because all the cracker deals are being snatched up before they even hit the market?
It's time to start getting "Deals On Demand"! It's actually easy, simple, and a lot less time-consuming! Watch the video for the details:
(Can't hear anything? Make sure the video isn't muted!)
As you can see, getting the agents to do all your hard work for you is the best, fastest, and easiest way to finally start uncovering the cracker deals before someone else snatches them up.
And it starts with getting on an agent's hotlist. Not sure how to go about that? Check out this blog post for an easy, time-saving step-by-step process:
The Property Oracle is BACK!
Discover:
How to accurately

predict

if your local property market is headed for an upturn, downturn, stagnation, or recovery!
Where are construction prices headed?
What's the

latest

outlook for the housing market?
What's next for interest rates? And…
Where's the low hanging fruit going to be?
This FREE live broadcast may be the most important property webinar you attend this year!