How To Achieve Anything In 5 Easy Steps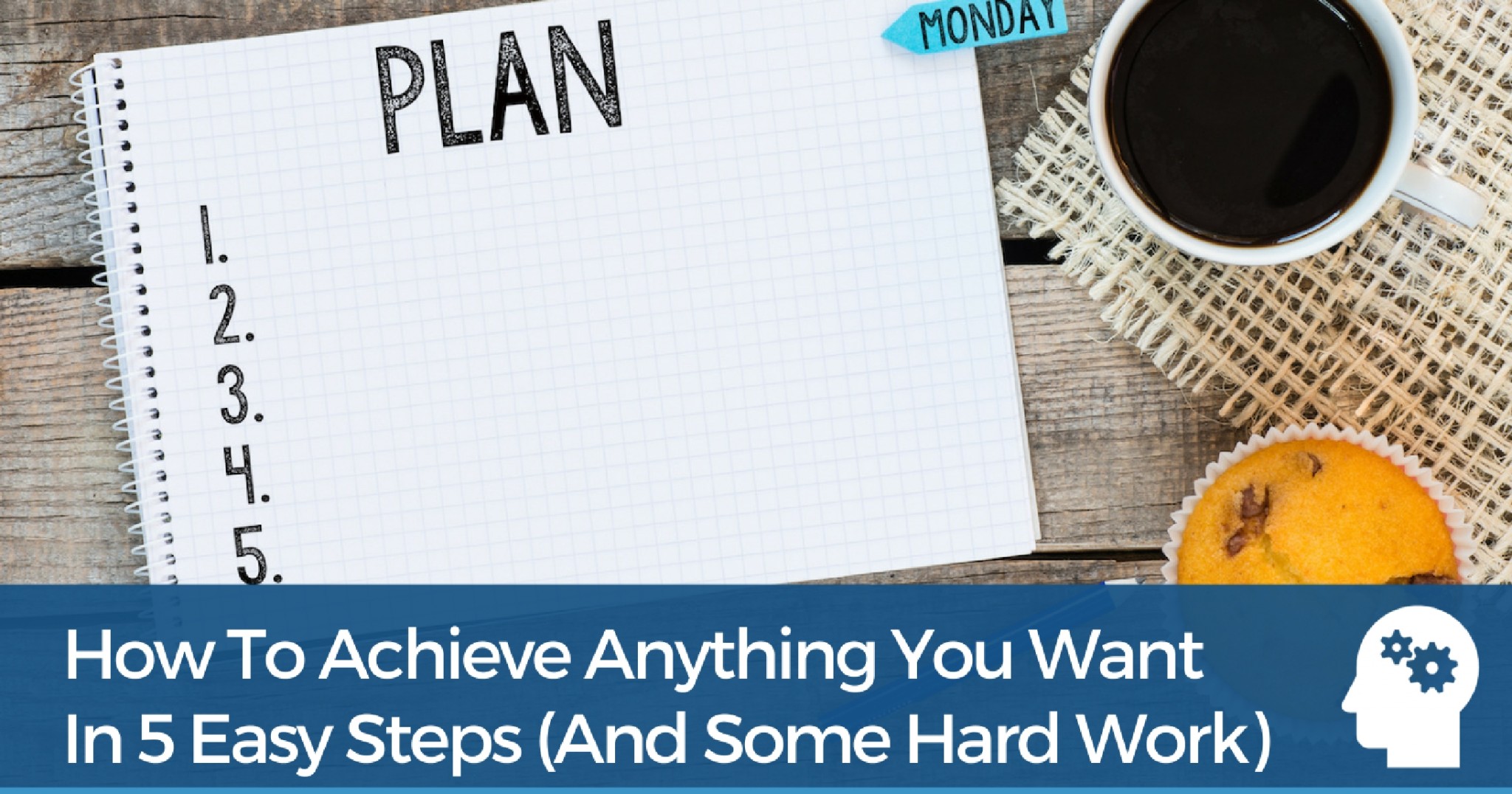 Are you getting the most out of your 4000 weeks on this earth?
That's not a misprint. On average, that's pretty much our average life span and some don't even get that.
I'm not saying this to scare you. I just need to make sure you're aware of your relationship with time and how you choose to allocate it.
You see we all have 24 hours in the day, no more, no less. And we all get to choose how we spend those 24 hours.
So if you're not happy with the amount of time you get to spend on the things you want to do – change it.
How To Make Time For What You Really Want
15 Real Deal Case Studies… For Free!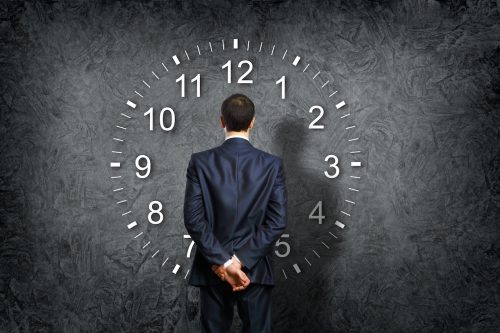 "Change it"… easier said than done, right?
You're probably already spending most of your time on various commitments that you can't (and shouldn't… ) avoid. Work. Parenting. Helping an older parent. Being a part of the community.
Being able to spend time on what's important to you sure as hell sounds nice, but if it seems unachievable – I have some easy steps you can take that will immediately help you start seeing a light at the end of the tunnel.
Let Me Give You An Example
To keep it relevant to this blog, I'll base it around becoming financially free using property investing (that's why you're here, right?). OK, let's set the scene:
You hate your job.
Or maybe you love your job but you hate that it takes up all your time.
Or maybe you don't care what you do for a job but you just hate that you never have enough money or time to do the things you want in life.
Whatever the motivation, you need to learn new skills and smarter methods to create more streams of income to increase available time and money.
So you decide to become a property investor.
You invest in a bunch of resources, attend seminars, read books, start associating with other people that want the same thing as you and maybe even attend our property networking group.


The Big Mistake You're Making
Now, this is exactly where most people fall over…. They try to become property investors without changing any other component in their life.
Instead, their pursuit to become a successful property investor simply gets added to the vast amount of other commitments they already have on the table….
You know the commitments I'm talking about right?
Working a 40, 50, 60 or even an 80 hour week
Managing a household with cooking, cleaning and maintaining the home
Looking after children and tending to their every need
Staying fit by exercising every day
Social commitments on weeknights and/or weekends
And of course, feeding a habit of TV watching and checking your phone every 6 mins!
If at least 3 of the above points relate to you, it's unlikely you will ever be able to become a successful property investor – unless you make some changes (so keep reading).
In this scenario of wanting to become a successful property investor, you obviously need to allocate time for acquiring all skills and knowledge that are required for you to succeed.
But – with all other commitments already "on the table"… it's almost impossible to find enough time to make your dream come true…
Unless You Do This…
If you want to achieve ANYTHING in life, you need to be realistic about the amount of time you can commit to achieving that outcome.
An old mentor of mine used to say, "Part-time effort, part-time result."
That statement doesn't mean you just 'select all and delete' every task in your life. It just means the results you'll get are directly related to the amount of effort you contribute. You see…
It's Not About The Quantity Of Time. It's About How Consistently You Allocate The Time!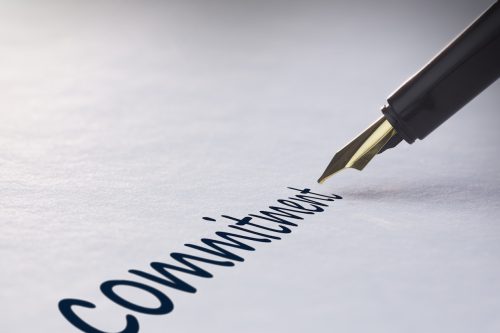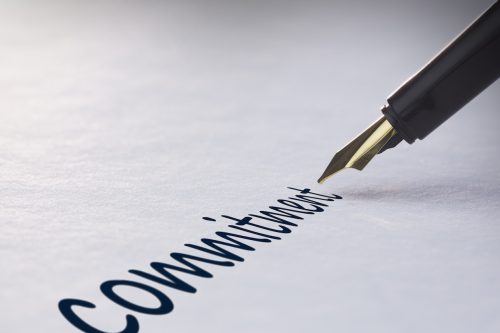 Think about what's currently in your life.
What can be sacrificed? Or at least paused for a period of time?
Be realistic about it, and remember to allow for the unpredictability of life.
I know as well as anyone that life is incredibly hectic these days. So if there's anything you want to achieve, it's important you put aside a consistent amount of time each day or week for working on it.
Whether it's learning to play the guitar, training for a marathon or committing to becoming a successful property investor – you need to set up a plan of action that has a consistent allocation of time.
Because…
15 Minutes Every Day Is Infinitely Better Than 4 Hours on a Sunday Night… Followed By Sporadic Sessions Across The Month!
When I decide to take on something new, I manage it by following this 5-step plan to ensure success every time:
Decide what I'm happy to sacrifice to free up time (e.g. No phones, internet or TV on Tues, Thurs and Sunday nights)
Decide on a quantity of time I can allocate consistently each week (eg 30-60 mins every Tues, Thurs and Sunday night)
Draw up a table or use a calendar and note the days and times I am committing to the task
Have an accountability buddy (partner, coach, colleague or friend) review the plan
Attend each allocated session as if I'm being paid $500/hour to be there.
Implementing a 5 step plan like this is where the momentum begins. And here's another important tip:
Make sure you create an incentive (real or imagined, whatever works for you) to treat your own education sessions like your life depends on it!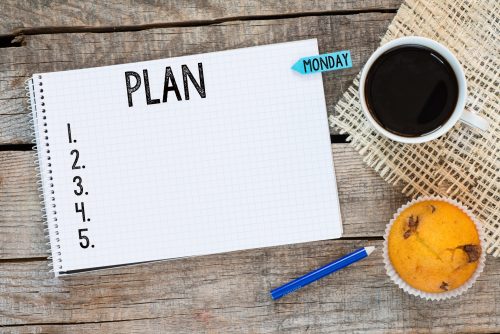 "My Life Depends On It?"… That's A Bit Dramatic… Isn't It?
You might think that's over the top. But in reality, there are retirees out there right now choosing whether to buy food or medicine this week with their pension.
For me, that's a life and death situation I don't want to be in… so I plan today to ensure that's not the reality for me or those around me tomorrow.
"I Allocated Consistent Time Slots For My Main Goal… Now What?"
Allocating realistic, consistent slots of time is the first part, now let's set up a plan with what to do with them.
Following through is where most people fail before they start.
So it's important that we allocate some actionable steps to build momentum as soon as possible. How do we do that?
Great question. You start by being kind to yourself.
Choose three simple assignments to complete over the coming week, and commit to putting them into action to get the ball rolling.
For example, you could:
Spend 15 quality minutes focusing on your 'Why' behind property investing.
Tip: Move past the usual responses of time and money by using this free 'Finding Your Why' download by going to this blogpost)
Choose a random property for sale on the internet to practice running the numbers on a deal.
Tip: Go to realestate.com.au, select your suburb and type in subdivision as the keyword, then use my free 2-minute formula to crunch the numbers
Call up a local real estate agent in your area and arrange a time to inspect one of their properties for sale.
Tip: The purpose is not to inspect the property but to build rapport with the agent and discuss other available sites that might suit your strategy.
Can you see by singling out three different tasks you've already started to build momentum?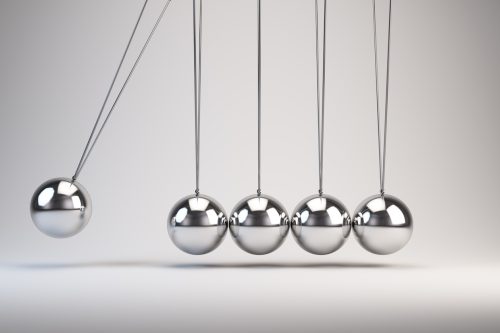 Implementation is where the real education begins… and that starts with getting the first few tasks done, and getting the ball rolling.
You'll be amazed at how quickly you progress towards your goal when you start creating a track record you can be proud of.
And if you're really serious about making your dreams come true and your goals a reality, check out this blog post I wrote earlier this year: https://www.propertyresourceshop.com/mindset-goal-setting/
Why Not Start Now?
Choose 3 tasks to complete, and commit by posting them in the comments below with a timeframe of completion. Why do that?
First, I'll respond with my feedback and will keep you accountable and help you create the momentum we all need so desperately.
Second, to help you stay on track, I will give you a special bonus… specifically for you… based on the 3 tasks you've set in your comment.
But you need to comment now and commit to taking action before you find out what the bonus is!
Ready?
Go for it!
The Property Oracle is BACK!
Discover:
How to accurately

predict

if your local property market is headed for an upturn, downturn, stagnation, or recovery!
Where are construction prices headed?
What's the

latest

outlook for the housing market?
What's next for interest rates? And…
Where's the low hanging fruit going to be?
This FREE live broadcast may be the most important property webinar you attend this year!