11 Things You Must Consider When Choosing A Joint Venture Partner
Welcome to part 2 of this series on turning your next property deal from dream… to reality.
As you might recall, in Part 1 we reviewed the Access Formula – a simple framework for making sure you have a good deal in your hands. If you missed it, or in case you forgot, here's a quick reminder.
There are 4 components to the formula:
Ability: The ability to find a profitable property deal
Cash: In the bank, or accessible equity
Servicing: The ability to borrow money
Skill: To manage a project to a profitable outcome
Together, A+C+S+S equals access to a solid deal.
If you've been following the Property Resource Shop blog, you are already way ahead of the pack when it comes to the Ability to find a deal and the Skill to manage it to a profitable outcome.
But what most people struggle with the most in the earlier days of their investing career is…
15 Real Deal Case Studies… For Free!
They Lack Cash And Servicing!
Now… if you want to become a successful property investor but lack either of the two… you really have no choice but to do the smart thing – and find yourself a joint venture partner.
That's why in Part 1 of this series – 6 Best Places For Finding People Eager To Finance Your Deals – I reviewed where you could go about finding people who are very, very eager to finance your deal (granted it's a good one!)
But knowing where to find them really is half the battle. The honest truth is that there is no shortage of people willing and able to finance your investment projects.
The real problem, as you will soon find out, is:
How To Choose The Right Joint Venture Partner
If you follow the instructions I gave you in part 1 of this series, you already know where to find your potential partners. And if you carry on reading, you will soon find an invaluable resource on how to pitch those potential partners the right way – to get their respect and attention, and hopefully – get yourself a deal!
But for a moment now, let's assume you went to the places I recommended, and you followed my instructions for networking with some of those people.
You then followed (successfully) the pitching process I'm about to share with you, and now you have a solid bunch of folks willing to contribute to your project by providing borrowing ability, a cash injection, or anything else you need.
So what happens now?
Believe it or not… the ball is actually in your court!
What happens next, and is absolutely essential you do this, is that you assess these potential Joint Venture partners, and find out as early as possible if you and them make a good match.
So here are…
The 11 Factors You Should Always Keep In Mind When Assessing A Potential Joint Venture Partner
1. Integrity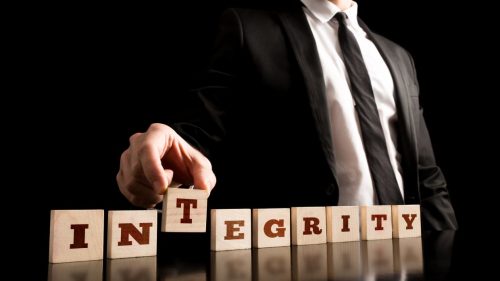 A quality that is always at the top of my list with any personal, business or investing venture. Trust will come with time and experience but integrity has to be present from day one.
Set up a meeting and see if they show up on time and prepared. Don't be fooled into thinking that the small promises people make don't matter. This is a direct reflection of their integrity and will often translate into larger and more critical undertakings.
2. Contribution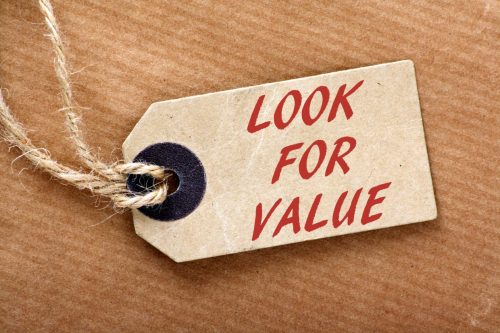 Personality and character are important but without some sort of contribution to the deal, the joint venture is over before it even starts.
Try to ascertain early on which of the 4 key elements your potential joint venture partner might bring to the deal that compliments your contribution.
3. Exit Strategy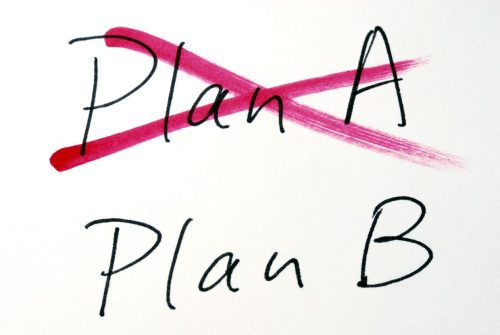 I like to work with people that understand the value of being able to exit a deal efficiently. Evaluate your prospective partner's past exits from business and personal relationships.
This may reveal how they will behave if your joint venture ends abruptly. You don't want someone that is likely to burn bridges and exit the deal with a trail of loose ends and broken relationships.
4. Test The Waters
Is there an opportunity to do a small "one-off" project to see what it's like working together before you jump into a larger project that has increased risk, time and stress?
Money partnering is often a good way to get the ball rolling in building a solid financial relationship. It can be a less complicated process to simply borrow or lend money at a set rate of return, rather than a convoluted profit share arrangement.
5. Desperation
Understanding the financial circumstance of the potential partner is critical so make sure you take a holistic approach when gauging the suitability of this potential associate.
Are they reliant on the success of this deal to survive? Working with partners that are desperate to succeed can bring a negative impact on the outcome.
6. Realistic
Transparency and good communication are the keys to any personal, business or investing relationship. It's worth sitting down and having an open-hearted conversation about what can go bad in this deal.
What are some of the worst-case scenarios if we invest together? Get creative here, you never know what might happen so it's better to discuss this upfront – most people don't.
7. Stress
Property investing at all levels will have its ups and downs which will often produce stress and needs to be dealt with effectively. Find out how your potential partner reacts in stressful situations.
Find out some real-life examples to get better clarity on this by asking direct questions like, "Can you tell me about a time when you were under extreme pressure and how you dealt with the associated stress?"
8. Conflict
Conflicting opinions and attitudes are bound to be uncovered so it's important to have a management plan in place that anticipates this potential unpleasantness.
Find out how the potential partner deals with conflict. What clues are you able to uncover that reveal how you can really expect they'll behave in emotionally tough moments?
9. Expectations
Inflated expectations can often lead to disappointment and resentment, whereas underestimating a project's worth can produce a misaligned implementation of strategy, which ultimately affects the productivity of the project.
Be direct with your prospect and ask honest questions like, "What are your expectations (financially and length of the project), and what does success look like to you by being involved in this arrangement?"
10. Get It In Writing
All joint venture and money partner agreements should be in writing and verified by an independent solicitor for all parties.
What experience has your potential joint venture had with the legal profession? Is the potential partner open to sharing the upfront costs of creating legal documentation such as a joint venture agreement?
This will provide insight into their own risk profile and the value they put on investing in risk mitigation.
11. Skill Level
Whether your prospective partner is bringing skill or financial resources to the table, each party needs to make their own financial decisions around investing structures, tax minimisation and income distribution.
It's advantageous if your potential joint venture partner has a fundamental level of comprehension so that you do not have to facilitate this learning in addition to your own roles and responsibilities within the project.
Ultimately, you can never be 100% sure if the partnership will work. A lot can change in a person when money is eventually put on the table; likewise, personal circumstances can also play a part in the person's approach to business.
I prefer to be joint venturing with those that have the same risk profile as me coupled with a respectful, problem-solving nature that is open to change should it be required. Those that are inflexible, pedantic or too detailed in their approach tend to be too rigid to work with.
How To Pitch Your Property Deals To Potential Partners And Get Your Dream Deal Funded
How would you like to utilise the exact templates I use to find and assess potential JV partners then present a deal and have them fund my project?
Like all the other members of the Ultimate Property Hub, you could already be getting access to everything you need to know about joint venturing and money partnering, including:
WHERE to find people

eager

to finance your deals – A complete start-to-finish approach to finding and acquiring partners
WHAT potential joint venture partners are usually looking for – I will show you how to use my "JV Matrix" – a handy little tool I want you to have that will help you turn your weak points around and get people excited to invest in you
HOW to present your project to potential investors

with confidence

and win them over – I will walk you through my 11-page 'Joint Venture Proposal Template' – and will give you an editable copy of it that you can start using right away – so you can pitch potential partners with the confidence of a well-structured, professional template
And some crucial other aspects, like:
When should you initiate the agreement?
How should you split profits? (who said everything needs to be 50-50?)?
What should be the rate of return?
How to resolve conflicts before they happen?
PLUS … I'll be inside the Ultimate Property Hub private Facebook group doing live broadcasts so that I can personally answer each and every question… LIVE!
If you want to learn how money partnerships and joint ventures really go down, this is the resource you can't afford to ignore.
And remember, I've been using Joint Ventures as my "secret growth engine" for five years now… and today I never consider a deal without it!
The Property Oracle is BACK!
Discover:
How to accurately

predict

if your local property market is headed for an upturn, downturn, stagnation, or recovery!
Where are construction prices headed?
What's the

latest

outlook for the housing market?
What's next for interest rates? And…
Where's the low hanging fruit going to be?
This FREE live broadcast may be the most important property webinar you attend this year!