Every Year 150 People Go On A Life Changing Trip In Brisbane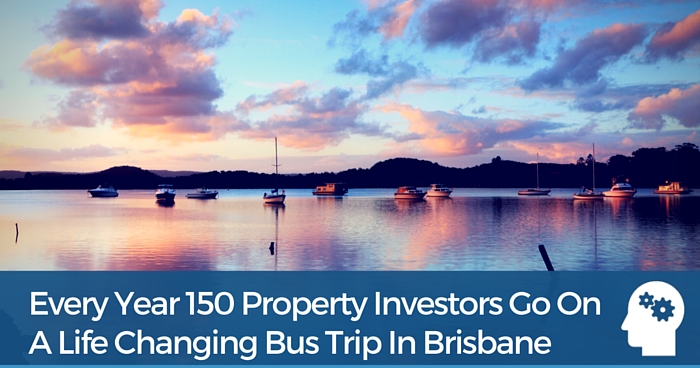 Let me tell you a story.
And if you're a property investor (or an aspiring one) living near Brisbane, you'll want to pay close attention to it…
For two months I've trained for the 'Pomme Poire' run, a majestic 11km course amongst through French countryside of apple and pear orchards.
My goal was to do it under an hour, but no matter how hard I trained – the fastest I could do it was 1hr 5mins.
Fast forward to last week.
15 Real Deal Case Studies… For Free!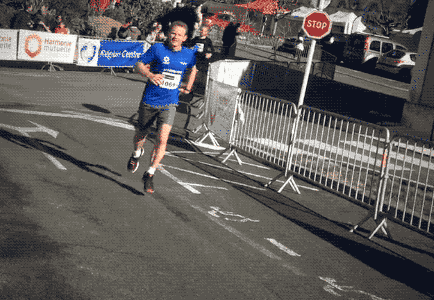 When the annual Pomme Poire run came around, I managed to do it in…
…58mins 50secs.
I did it!
And they even gave me a commemorative bag of apples and an engraved wine glass for my troubles (which I preceded to celebrate with shortly after the event!)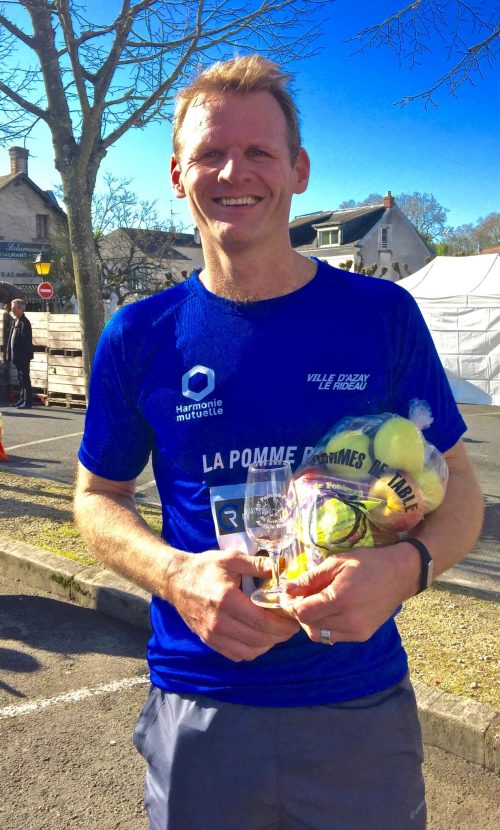 How did I magically improve my results by 10%?
How come I ran faster on the day of the event than in all my training sessions?
Was it the weather? The new socks I wore? Maybe it was the bowl of pasta my beautiful wife, Marisa cooked for me the night before?
In fact, the reason I ran a personal best that day was because of the people around me.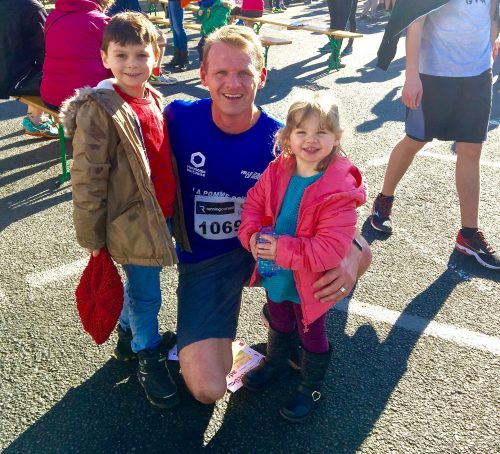 You see if you surround yourself with positive, supportive, like minded people, you're always going to achieve better results.
This applies to everything… especially to property investing!
If you want to be ahead of the pack and build long lasting financial success, you need to have great people around you.
I'm not just talking about building a quality team of professionals. I'm talking about hanging out with other property investors that are doing what you want to be doing.
And as promised, if you're in Brisbane (or reasonably close…), you have a massive opportunity to do just that:
It's Here! The Brisbane Property Adventure Bus Trip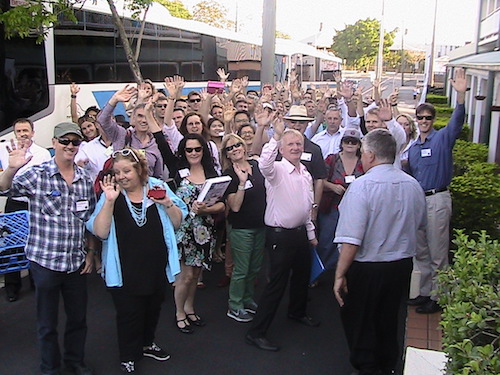 Once or twice a year my good friend, colleague and fellow fundraiser, Nhan Nguyen and I hire out 3 buses and take 150 people on a potentially life changing trip around the streets of Brisbane.
(and I'm going to let 5 lucky people into this event for free!)
Now let's be clear, this isn't some sort of sell fest where we flog a bunch of overpriced units to unsuspecting buyers.
No way… this is pure education and networking at its best.
We check out about 8 or 9 projects all over Brisbane. When I say projects, I'm talking about renovations, subdivisions, small and large developments (and a few other surprises along the way).
We call it the Brisbane Property Adventure Bus Trip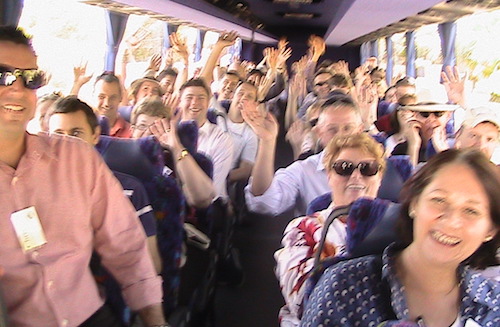 A + B + C + D = Your Success
When you combine:
A) Spending time with experts
B) Checking out profitable property sites in person
C) Getting the real numbers
D) Connecting with like-minded people
You're guaranteed to have an adventure that breeds success.
Those that are lucky enough to get a seat on the Brisbane Property Adventure Bus Trip, not only get to check out each property site and learn about the numbers, they get to chat with the person that did the deal!
These developers sharing their projects are just everyday property investors with full time jobs that made plenty of mistakes with their deal and they reveal all those challenges on the day.
It's kind of like hearing 8 or 9 case studies be presented but you get to touch, see, smell and feel the project…. along with all its challenges and triumphs on view for all to see.
And 20% of all ticket sales are donated to saving lives
On top of creating a unique, supportive environment for everyday property investors, the Brisbane Property Adventure Bus Trip raises money for a charity very dear to my heart.
Twenty percent (20%) of all ticket sales go to the 'Mother's Milk Bank', a charity organisation that gives donated mother's milk to premature babies which in some circumstances, have actually saved their lives.
The Mothers' Milk Bank provides screened and pasteurised donormothers' milk to families where the mother's own milk is not available for their baby.
I'm proud to tell you that the Property Resource Shop, with the help of our dear members, has already raised over $70,000 for this lifesaving organisation.
And now we want to raise more money so Mothers' Milk Bank can save even more babies.
Here's your chance to get on this life-changing trip… for free!
Ok I said I'm going to let 5 people get access to the amazing Brisbane Property Adventure Bus Trip for free.
But first you need to meet the three requirements below:
You can be there on the day! Bus leaves at 8:30am Saturday 18th June and returns at 6pm the same day. Drop off and pickup from Morningside
You haven't been on the bus trip before (I want to make sure we give these tickets to someone that hasn't experienced this awesome event in the past)
You love property and want to build your financial freedom using this vehicle
If that's you, leave a comment below and tell me why you should win the tickets. I'll be picking 5 people that I think deserve it most.
The 5 winners will be announced next Monday (17th May), which means you don't have much time. So don't wait too long – or you'll miss out. Leave your comment below now and tell me why you should be joining this trip.
This is a unique opportunity to be surrounded by positive, supportive, like-minded property investors. It will be a learning experience of a lifetime that will enable you to achieve your personal best on your next property deal.
Don't miss out on this adventure. Leave a comment below, and I'll see you on the bus!
The Property Oracle is BACK!
Discover:
How to accurately

predict

if your local property market is headed for an upturn, downturn, stagnation, or recovery!
Where are construction prices headed?
What's the

latest

outlook for the housing market?
What's next for interest rates? And…
Where's the low hanging fruit going to be?
This FREE live broadcast may be the most important property webinar you attend this year!