How would you like to achieve
all

your financial goals this coming year?

Yeah, that's a big promise. But with the amount of experience, connections, and know-how that you get working with me, I can back it up:

And Jack's not alone. I've helped everyday people from every walk of life create explosive property income.

Accountants, nurses, sales reps, builders…
Academics, retirees, corporate types, small business owners…

You name it, I've done it!

Just everyday people who, armed with the right strategy, my support, and my connections –– became unstoppable.
An Affordable Opportunity To Totally Transform Your Property Business – In One Day!
On average, people working with me hit their dream goals in less than twelve months.
And since my expertise can (and has) produced countless success stories for people like you — who want these results but can't necessarily afford my Private Mentoring fees — I have created a new vehicle:
A golden opportunity for just fifteen lucky people to join my Inner Circle for a day –– and get OUR help with YOUR property business.
Who's in this inner-circle?
An established group of highly successful property investors, kicking butt and taking names.
I've been working with this group for the last 18 months (some only joined a few months ago.)
Most of them are already earning full-time property income. Some earn more than half a million dollars p.a.!
Together – you, me, and my inner circle – are going to do something very unique for you.
Something that is the exact opposite anything you've ever experienced in any other property workshop or "mastermind":
Part 1:
The Inner Circle Roundtable
The day starts with me meeting you outside an undisclosed location right on the Brisbane river.
Welcome to my secret Inner Circle Headquarters, located inside one of Brisbane's most famous landmarks.
Walking into this building, you'll get goosebumps.
Your mind will be racing. Creative juices flowing. It's time for you to meet my Inner Circle Members.
Folks like you who have been working with me over the last 18 months, and are achieving great success in the current market environment.
After a few minutes of meet & greet, we will kick into gear and sit down to the roundtable, and –
This is where things get real
interesting
And I need you to be prepared for what's coming. Because I don't run my roundtable like any other "mastermind" or "group workshop" you've ever attended.
99% of the masterminds out there are a total waste of time.
A group of well-meaning people sit down together to help each other. That's nice. But what happens next? You know the drill…
One or two vocal people (not even the most knowledgable ones) take over the conversations, and nobody else can get a word in edgewise.
Mastermind? That sounds more like master-hell to me!
That's why I run my Inner Circle meetings using the E.P.M. method – the same method billionaires use to run theirs!
Warren Buffet, arguably one of the greatest investors of all time.
E.P.M. was originally developed by a guy who worked for Charlie Munger, Warren Buffet's right hand man.
It took the billionaires' world by storm.
Owners of mega-companies like Warner Bros., Estee Lauder, Citibank, NBC, and more –– all use E.P.M. to create new, highly successful business plans, FAST.
But it's not just for billionaires –
Anyone Can Use This Method!
James Schramko, Australian business coach who sold more than $10,000,000 in products and services to date, says this is his favourite way to capture as many ideas as possible, and then anchor the best ones to work on.
And many others use it every day… Including me!
When you sit at the Inner Circle Roundtable and experience E.P.M…
Instead of the typical mastermind experience (which is often a total waste of time), when the E.P.M process is finished, you will feel elated.
You not only walk away with the 3 most important things you need to do RIGHT NOW to achieve your goals ––
But you also have a list of incredible action items that will further strengthen and support your initiatives going forward.
In other words, you will have absolute clarity about your business, AND a detailed success roadmap for how to proceed.
Then, after a long day of working hard and creating exciting breakthroughs…
You'll be excited, but exhausted.
That's why at the end of the day, we will shift gears, and head off to the pier!
Part 2:
The Property Millionaire Experience!
Look, all our hard work isn't worth it if we can't enjoy ourselves, right?
All work and no play makes Jack a dull boy.
So after my 15 elite Inner Circle members and I are done helping you figure out how to achieve all your property goals, we'll walk down to the pier together.
There, the double-storey, triple-hull, floating oasis, YOT Club will be waiting for you!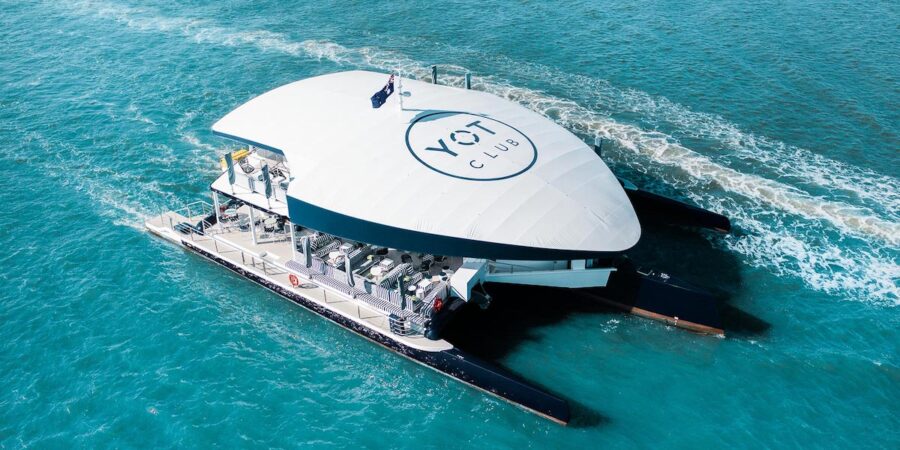 Yes, this super yacht!!!
You see, I'm hosting a sunset cruise that evening on this breathtaking 40 metre luxury super yacht – and you are my VIP guest!
Joining us on the sunset cruise will be some of my Ultimate Property Hub members: a superb group of local investors from all over Qld.
You'll see them standing in a long line, anxious to board as we get to the pier.
You, of course, will stand in no line.
As my VIP guest, you will walk right past them –– and hop on board.
Go to the rooftop bar, where our bartender will already be waiting for you. Ready to quench your thirst with an ice-cold drink of your choice.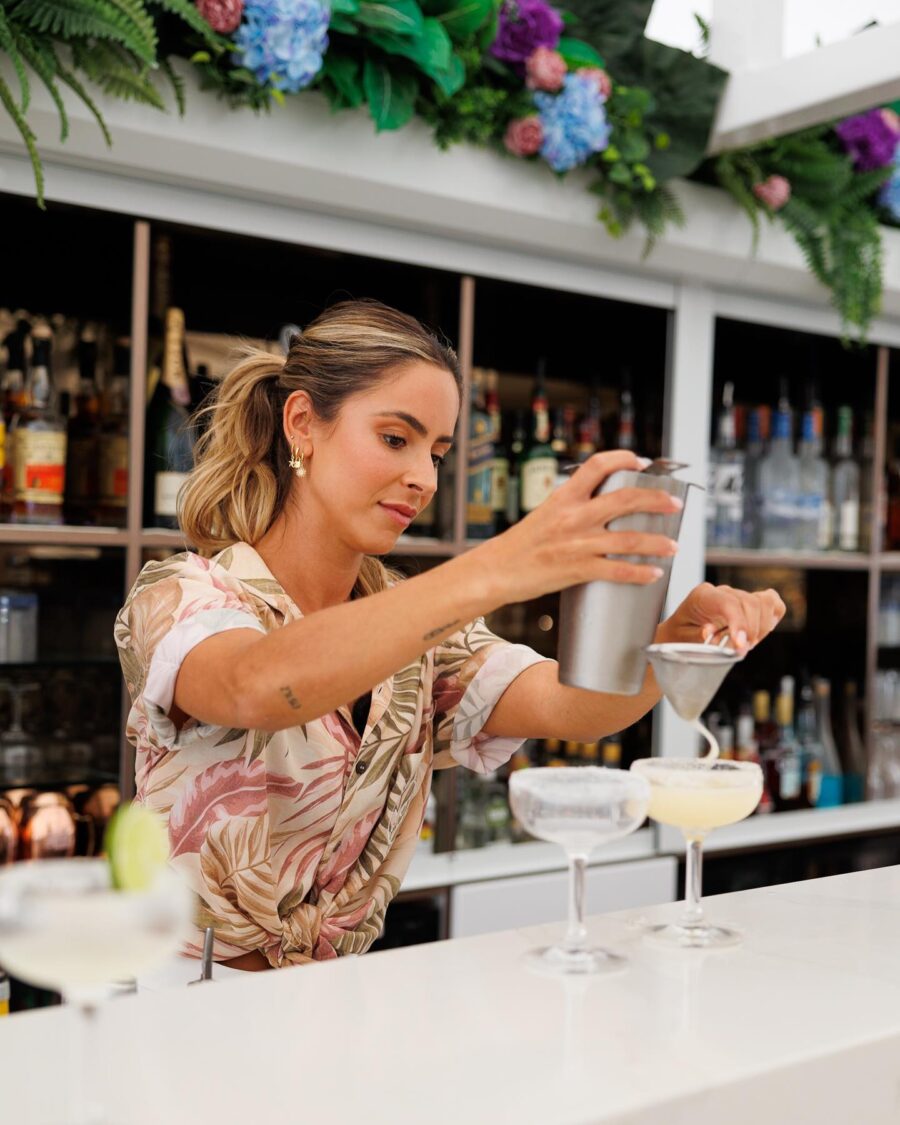 Grab a drink.
Settle down.
Relax.
Reflect on an exciting day of massive business breakthroughs. And…
Prepare for an adventure you will never forget!
3 glorious hours on a millionaire's double storey, triple hull Super Yacht!

Enjoy the fruits of your labour after a full-day of working on your business.

Eat, drink and network in style  as you take in the magnificent view of one of Australia's most iconic views – the Brisbane river at sunset.

Gourmet platters and canapés … mouth-watering vegetarian dishes…. fresh fruit and a massive grazing station made available to you for the entire cruise

Access to an allocated VIP area on board while being served unlimited beer, wine, spirits and cocktails – my treat!

An exceptional opportunity to network with me (Matt Jones), with our sponsors and colleagues, and of course – with other like-minded investors on the boat!

Form new alliances with Queensland's property investing elite. Spark new friendships. Meet the right people. And open new doors for yourself!
You deserve this little retreat from normal life, my friend.
And, of course, as my VIP guest, I will be making introductions for you all night long.
Making sure you're going home with everything you need to achieve your property goals with speed and accuracy this coming year.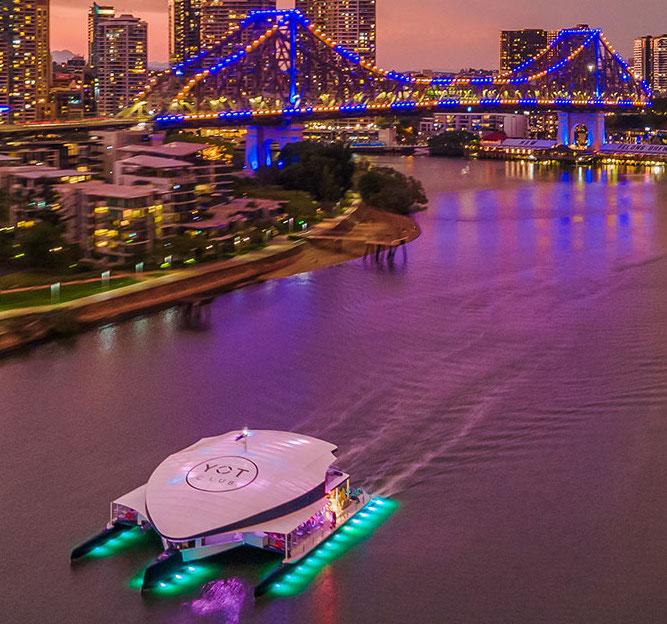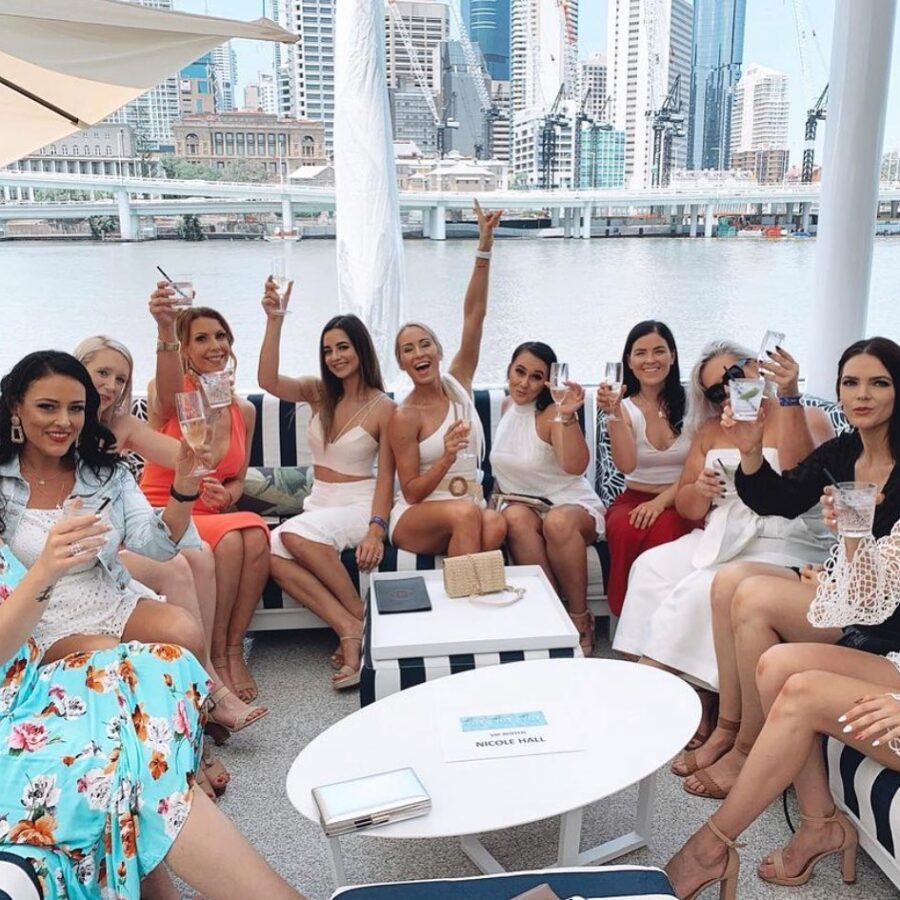 So What's The Cost?
By now you must be wondering how much all this is going to cost. So let's recap.
We got:
A full-day networking with me and my group of 15 Inner Circle Members (massively successful local investors)

Working on your property business using the E.P.M method – creating a crystal clear roadmap for you to follow to achieve your property goals

3 glorious hours on a luxury Super Yacht sailing down the iconic Brisbane river, in the company of Queensland's property investing elite

VIP experience on board including free beer, wine, spirits and cocktails for the entire cruise and you own VIP area!

Mouth-watering platters of canapès, fresh fruit, and an enormous grazing station 

And… SURPRISE BONUS: ongoing email access to me and the rest of the group if you need any help implementing your business plan
As for the cost…
Just pulling that super yacht into Brisbane will set you back $3,000!
And of course, people pay me tens of thousands of dollars to work with me one-on-one.
But you won't be paying anywhere near that.
As I said, this is an affordable opportunity to totally transform your property business. To set yourself up (in style!) for an unstoppable 2024.
Only fifteen lucky people can participate in this Inner Circle Experience, and it's first come, first served.
So if you're interested, don't dilly dally.
Don't waste any time.
This is a no-brainer decision, and these 15 spots will probably get snatched in a matter of hours.
Once this event is sold out – it's sold out. And you may never get another chance to attend.
So if you're interested…
I'll catch you on the flip side.
Cheers
Matt Jones